The Summer Overshirt
100% organic cotton, woven in France
Strong and durable herringbone weave
Made in Portugal
Available from Wednesday, August 4
Sign up here to be notified when the item is available in stock:
Layer up
More than just a cherry on top of the ice cream.
An overshirt that works hard, so you don't have to.
Having customers who know what they want makes our job that much easier. We thought you could do with an overshirt, so, as usual, we asked you what you'd look for in a bit of clobber like this. It didn't take you long to come up with some features you couldn't do without. The top four were:
That's heavy, man
It might seem daft to make a summer overshirt out of a heavy fabric. The clue is in the name, after all. But bear in mind, this fabric is heavy only for a shirt. Still a lot lighter than a jacket. You wouldn't want an overshirt that's too flimsy, anyway, as you might as well not be wearing one at all.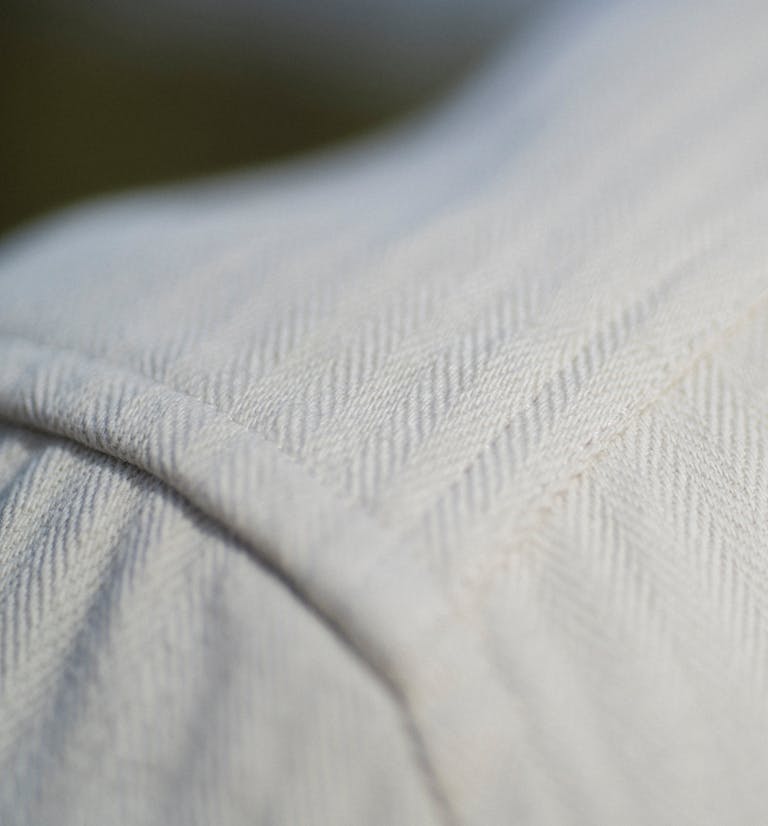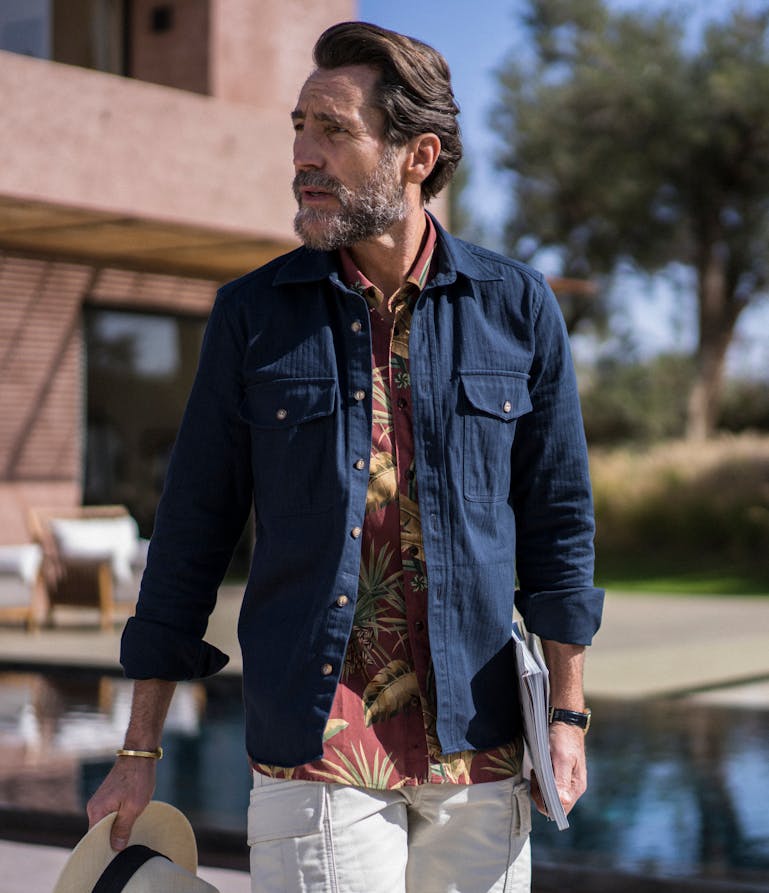 Weigh to go
In technical terms, the fabric made of organic cotton is 280g/m2. Or, to put things in plain English, what that number means to you is that this Overshirt is the perfect weight. Not too heavy, but you'll know you're wearing it. 
It's an Alsatian thing
We took our time choosing this fabric, and eventually settled on one that's produced in Alsace by Veclorex. It's a region known largely for its food, wine, and dogs, but it also happens to be home to a few small mills making some seriously good fabrics. They're a talented lot, those Alsatians.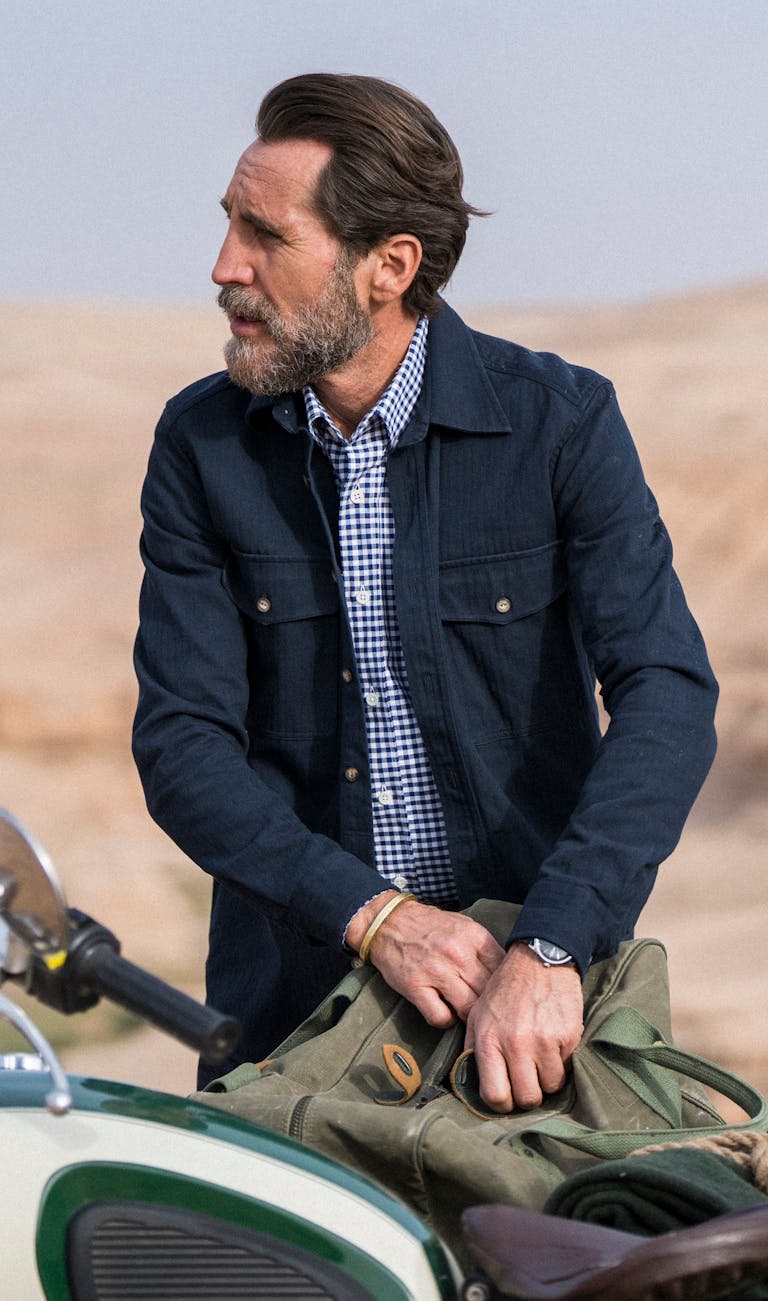 Nothing fancy, just a really good fit
It's all well and good having a nice bit of fabric, but if you can't turn it into something wearable then what's the use? That's why we work with Vermis in Portugal, a team that knows exactly how to make an overshirt, with the same sharp, tailored fit you wanted and you'd expect us to deliver.
Old reliable
Look at an old b&w photo of some French fellas building a railway line. Chances are their clothes will be made of some kind of herringbone cloth. The way it's woven makes it naturally hard wearing, so before you had Kevlar, Tyvek and the like, you had herringbone. We put two pockets in the front to stay in line with tradition too.
High performance
Unlike some more modern, lab-made performance fabrics, herringbone cotton feels great against the skin. As an added bonus, it looks rather nice close up, especially with the cat's eye buttons made of resin by Italian maker Uniesse that work with both the colours and the workwear heritage.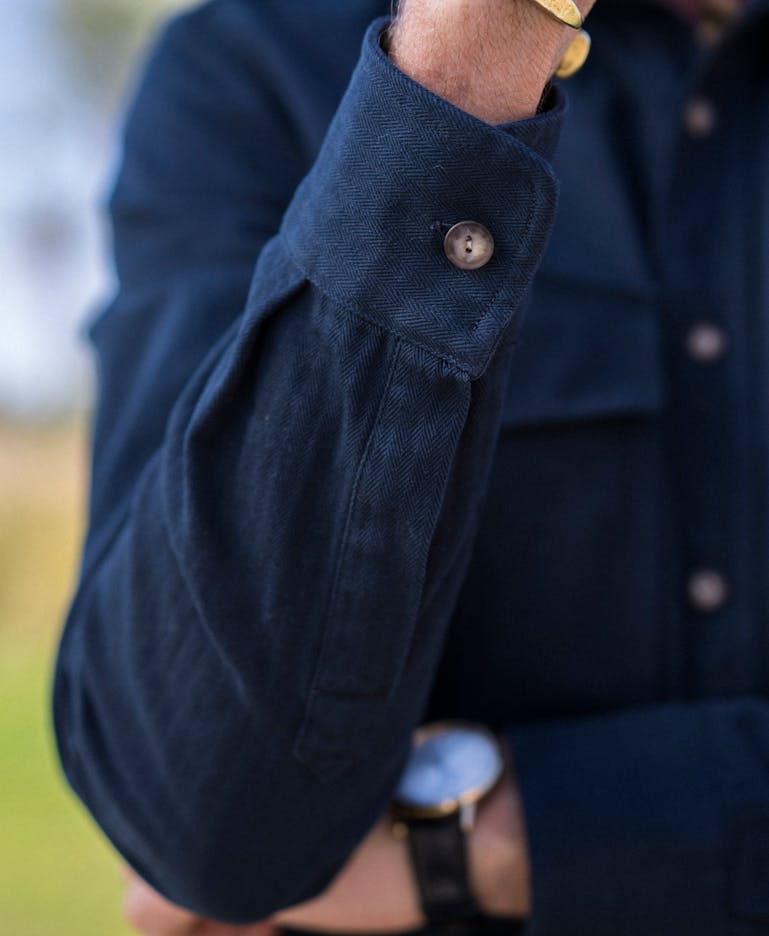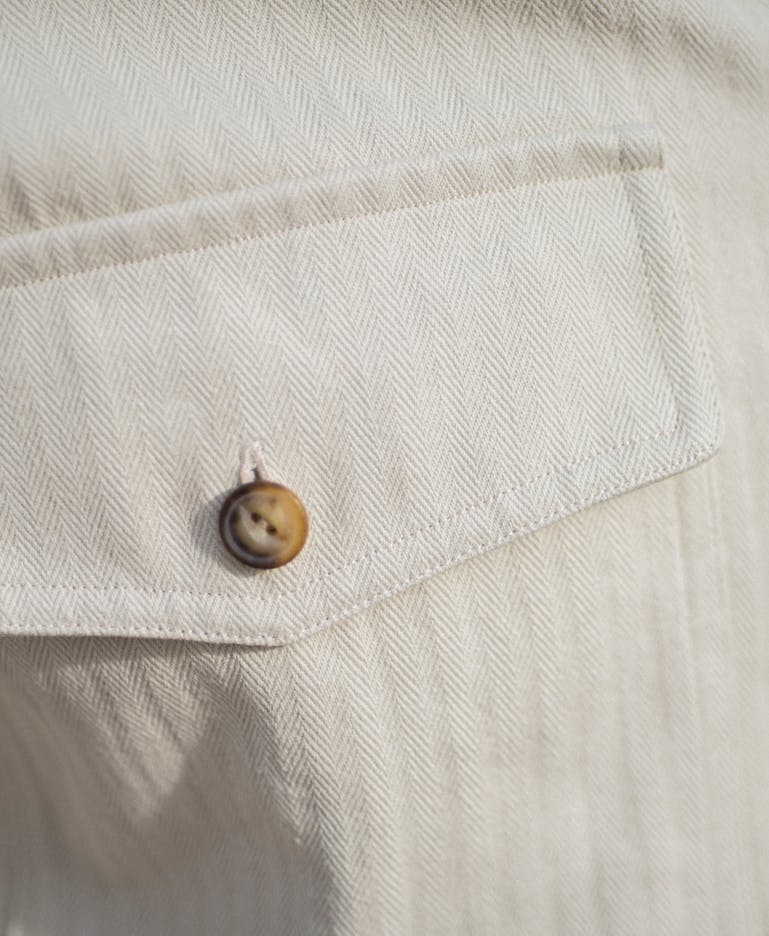 Built to last
We all like treating ourselves to a new bit of schmutter every now and again, but our philosophy is if you buy something really well made, then you won't have to buy another one for a very long time. The fusing for the collar and cuffs will have a thing to say in that.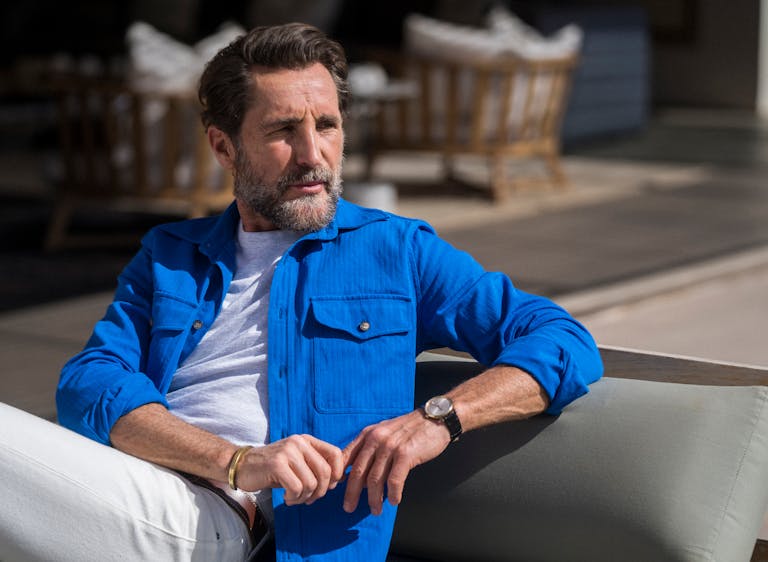 Softly, softly 
You know when you buy a new piece of clothing and it's a bit stiff, but after a couple of wears it's suddenly perfect? That's what the Summer Overshirt is like right off the mark. The first time you slip it on, it will feel like an old favourite you've owned for years.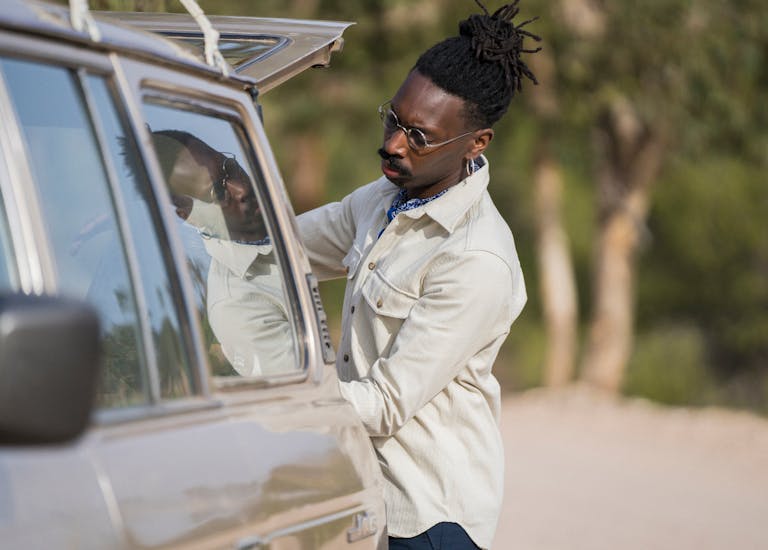 Invest in the best
Think of the satisfaction you get from a garment that just keeps going, year after year. And yes, you're allowed to feel a little bit smug that you wisely invested in quality to begin with but don't overdo it. Quality is the name of the game here, and we chose a herringbone weave in particular due to its innate durability. 
Traceability
What goes into making your Grandad Collar.
The materials have travelled a total of 8 103 km (5035 miles) from field to doormat.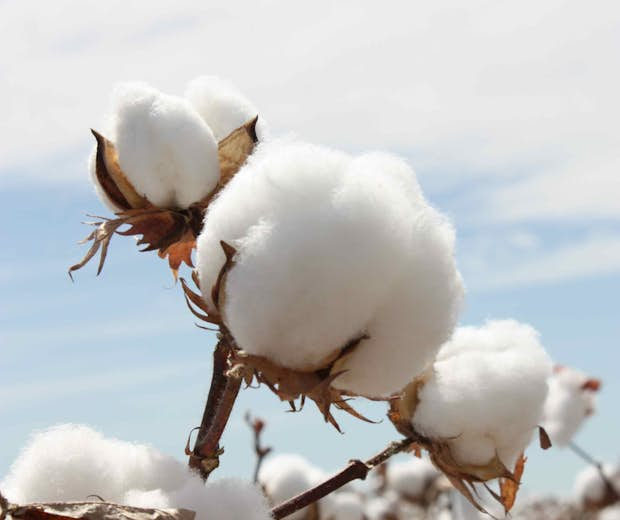 1/6
Production of raw materials
Cooperative farming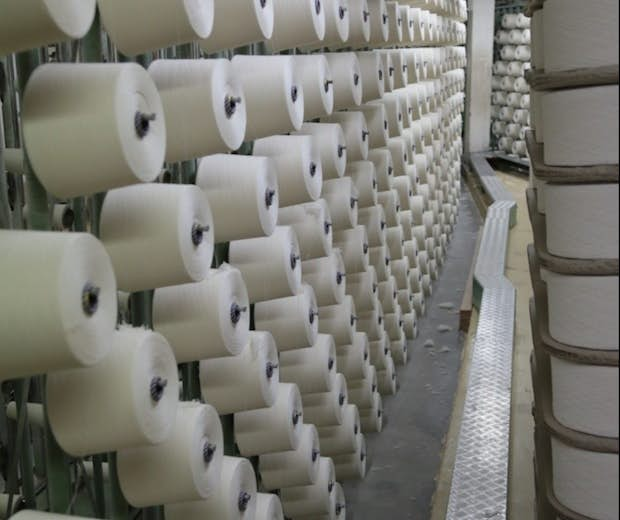 2/6
Spinning of raw material
Tissage Moulin Thillot France

Social certification : ISO 90001
Environmental certification : GOTS, OEKO-TEX Standard 100, ISO 14001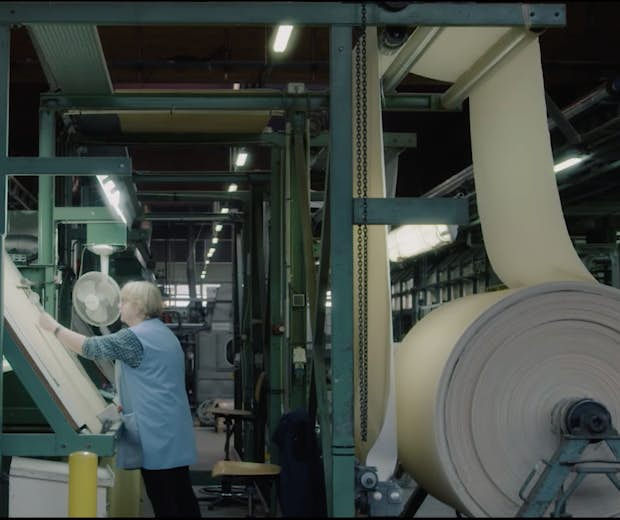 3/6
Weaving 
Velcorex France

Environmental certification : GOTS, OEKO-TEX Standard 100, BCI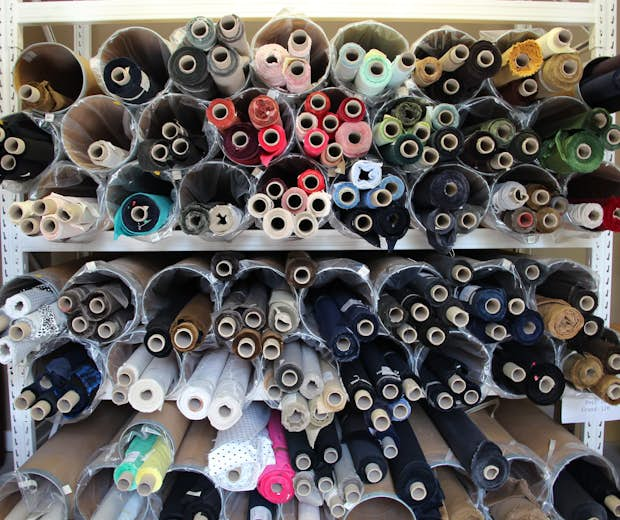 4/6
Dyeing 
Velcorex France

Environmental certification : GOTS, OEKO-TEX Standard 100, BCI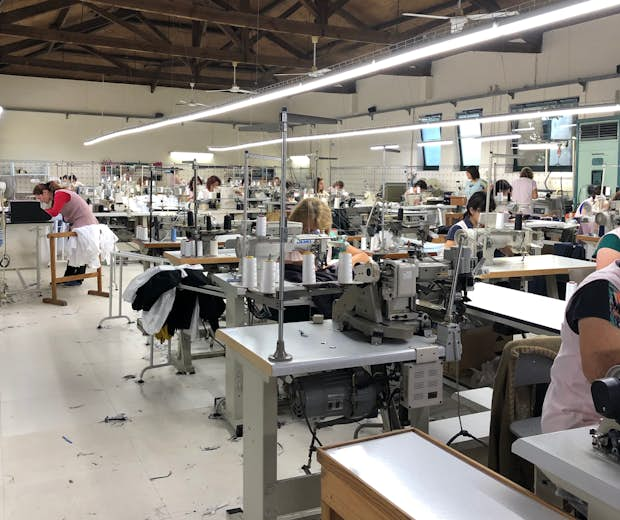 5/6
Garment make 
Vermis Portugal

Environmental certification : BCI, GOTS
Social certification : SMETA

This lot took care of the construction of our Linen Shirt last year, so they were the obvious choice when it came to the Grandad Collar Shirt.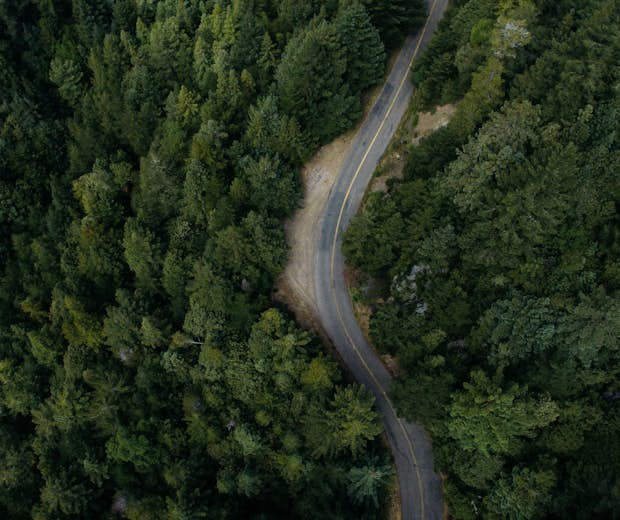 Environmental impact
Our aim is to always give you as much information as possible on the clothes we make so you can make an informed decision before preordering. This includes the environmental impact of each Summer Overshirt we produce expressed in simple terms that we can all easily understand. There's no point hiding from it: 
6,19 kg
of CO2 emitted
equivalent to 113 kms travelled by car.
195 L
water consumption
Equivalent to 3 showers lasting 5 min each. 
108 MJ
energy depletion
Equivalent to 36 hours heating (in average appartment).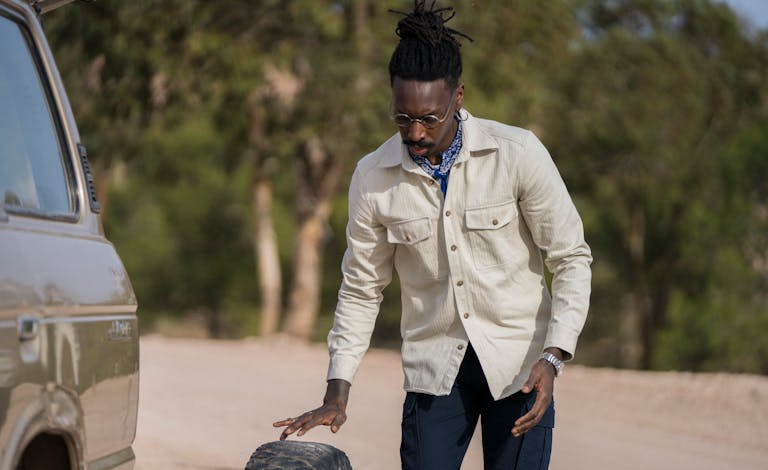 Sand
This one will look a treat, even miles away from the nearest beach.
Delivery costs
We deliver worldwide. For orders in selected European countries* incuding the UK, we charge a flat fee of 9€ irrespective of how much you order. For deliveries in the rest of Europe and outside of the EU, the cost is 15€.
Easy changes of size
If you get the wrong size, fear not, we accept returns and exchanges. For orders in Europe, these are free. For countries in the rest of the world, we ask you to pay the return cost and we will take care of the cost of sending out an exchange. Just log into your Asphalte account and we'll get that sorted.
Satisfied or your money back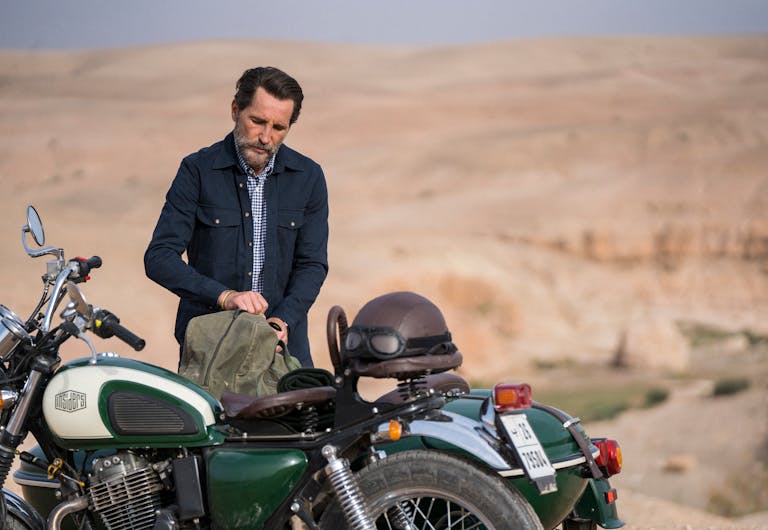 It costs nothing to try
If you ever change your mind or the product doesn't meet your expectations when you receive it, all you have to do is send it back unworn and we'll refund you. Easy.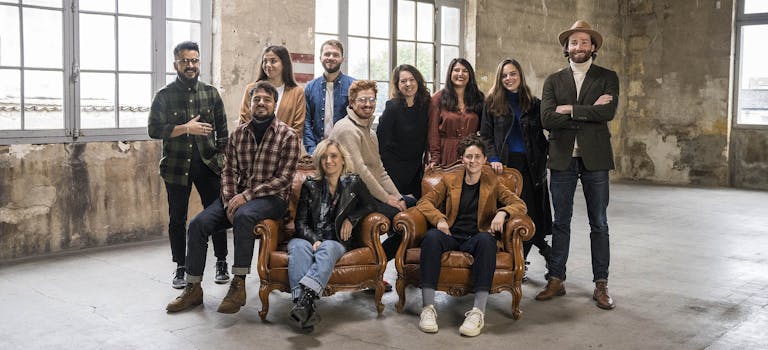 Four of us started Asphalte back in 2016. With a few years of experience in fashion under our belts, we wanted to make clothes, but not just any old clothes. Well-made clothes, designed to last, using great materials and made in good conditions. The guys we wanted to kit were our mates, who liked clothes but who weren't willing to go all out on a pair of jeans. We send them a survey to find out what they expected from a brand. Their answers were so enlightening that we opened the questionnaires up to everyone. Best decision we ever made.
Since then, you've been at the start of every clothes we make. We ask for your opinion on a product before we get busy with the design process, and that's the way forward for us.
We're not here to reinvent the wheel. We're here to make your wardrobe classics with the best materials and the best manufacturers. Above all, we're here to make things simple, stuff that you'll still be able to wear in ten years' time.
Over the last 4 years, we've gradually put together the dream team to make it happen on a larger scale. Today, there are 40 of us working to make your favourite clothes, in a quality that was once reserved for a handful of men.
We'd particularly like to thank the crew who helped us make the Summer Overshirt look its best from every angle :