The Smooth Belt
Full grain, unsplit vegetable-tanned leather
Solid brass buckle
Handmade in France
Available from Tuesday, July 6
Sign up here to be notified when the item is available for preorder:
Smooth move
Because you can't keep using that bit of rope to keep your trousers up.
Maybe you wear one every day but could do with a new one. Maybe you never wear one but have been thinking about taking the plunge. Either way, if you're in the market for a belt, then look no further. Our Smooth Belt is a belter because we paid close attention to the things you hate in a belt and made sure they're nowhere to be seen:
3
A buckle that reaches its breaking point
4
Belt holes that stretch too easily
Made by hand. French hands, to be precise
If we're talking leather goods, then a hands-on approach is best. Nothing wrong with something machine made, but good leather really benefits from being hand-tooled. That's why we enlisted the services of the fine folk at Orca in Brittany, a leather workshop with a fine pedigree.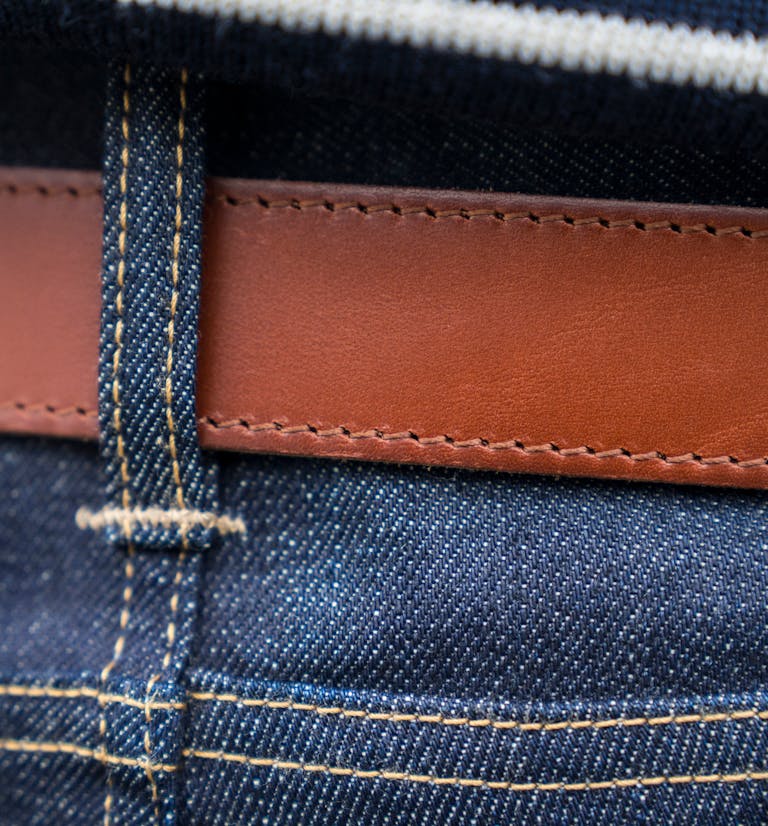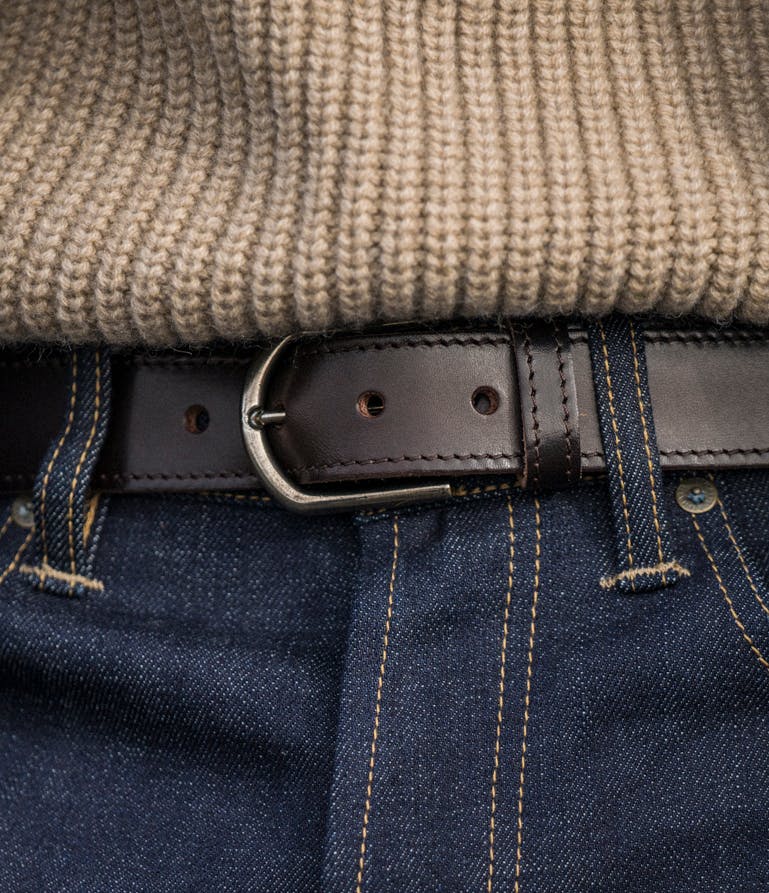 The full fat option
So made by hand is ideal, but what about the leather? Full grain is the only way to go when talking about a smooth finish. What that means is real deal leather, the best part of the hide, that hasn't had any correction or chemical treatment, because it doesn't need it. We've gone for an unsplit leather so it's extra sturdy.
Bringing vegetables and drums together at last
This is a French leather, tanned in Italy. As usual, we've opted for vegetable tanning, which produces a far richer, more natural colour, and has a considerably smaller environmental impact than chemicals like chrome. The leather is dyed in a drum tanning process, which softens it up and adds a nice patina.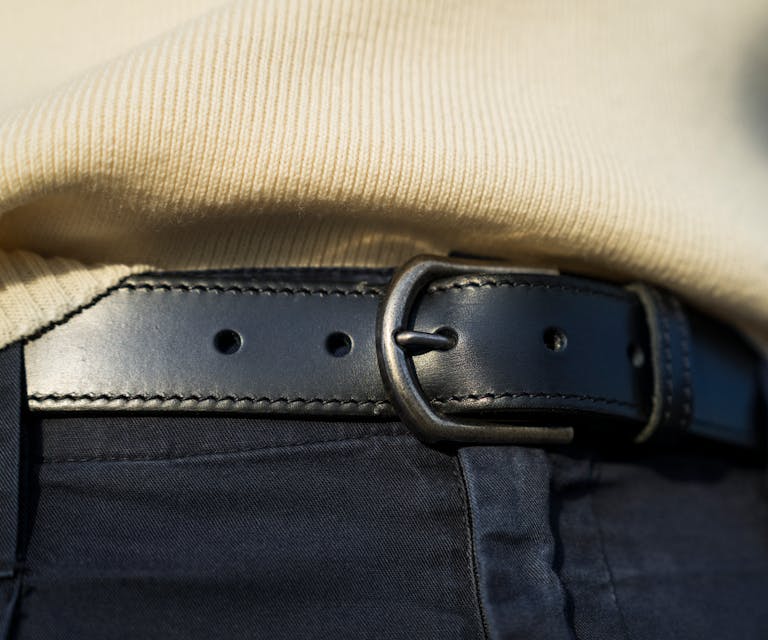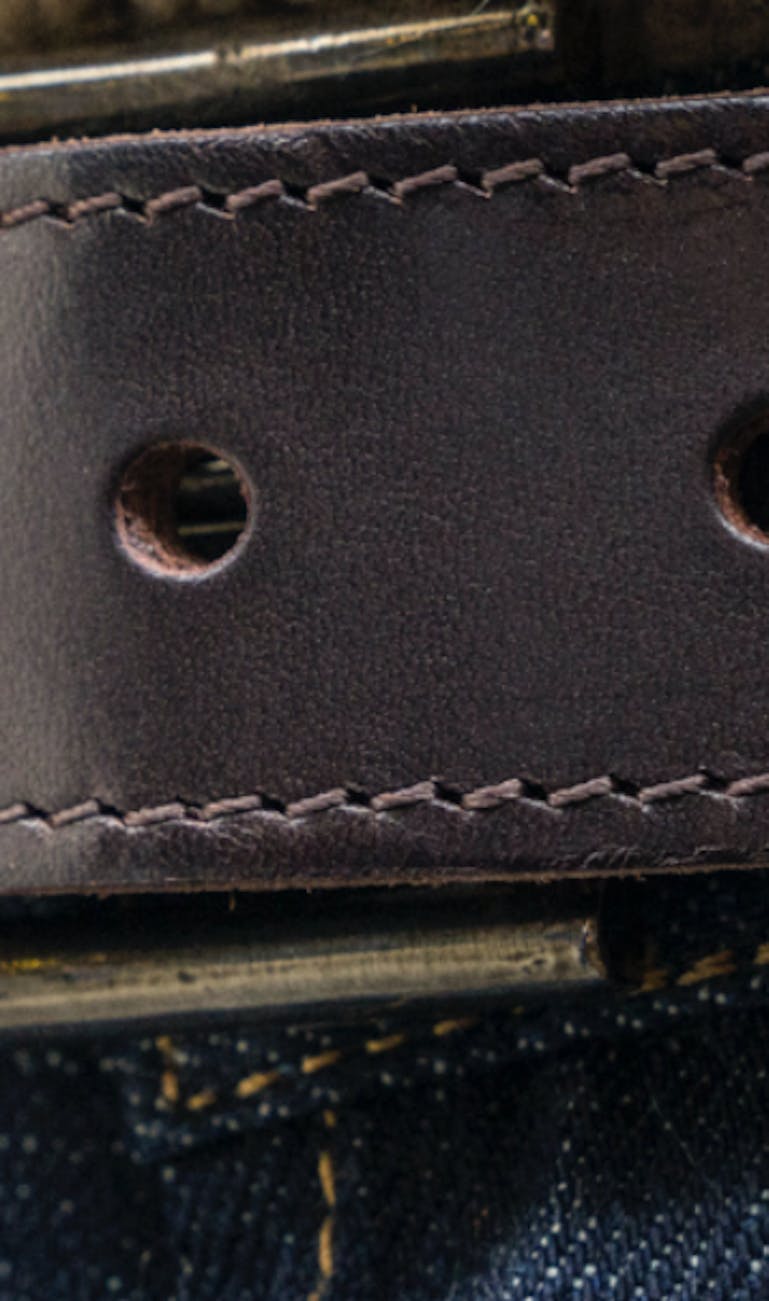 Keep your width about you
The width of a belt is an important consideration. Too narrow and it looks a bit weedy, too thick and it won't fit through your belt loops. We crunched the numbers, ran the tests, and what we discovered is 32mm is the perfect width. The Smooth Belt will hold up your slacks in the week, and your jeans at the weekend. 
Believe in brass
Ever had a belt buckle that's just had enough and given up? So have we. That's why we've kitted this belt out with a solid brass buckle that's not going to crack, no matter how many hotdogs you have at the barbecue.
It's a stitch up
The buckle end has been handstitched using an incredibly strong wax coated thread. Not only does this make the belt's construction more durable, but it gives the belt a nice rugged personality, too.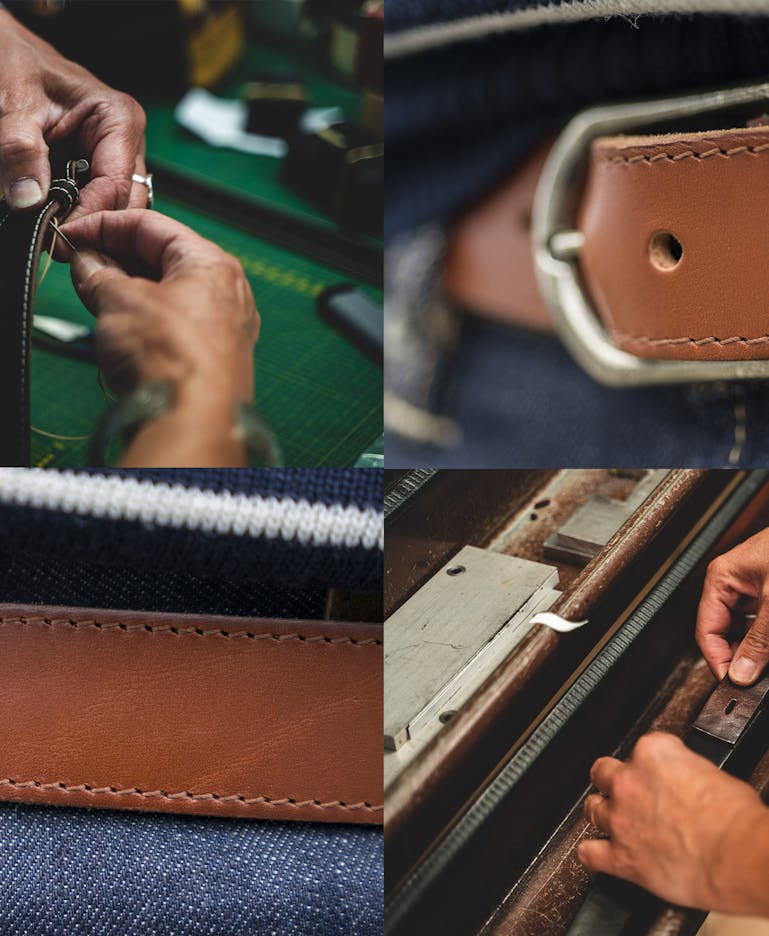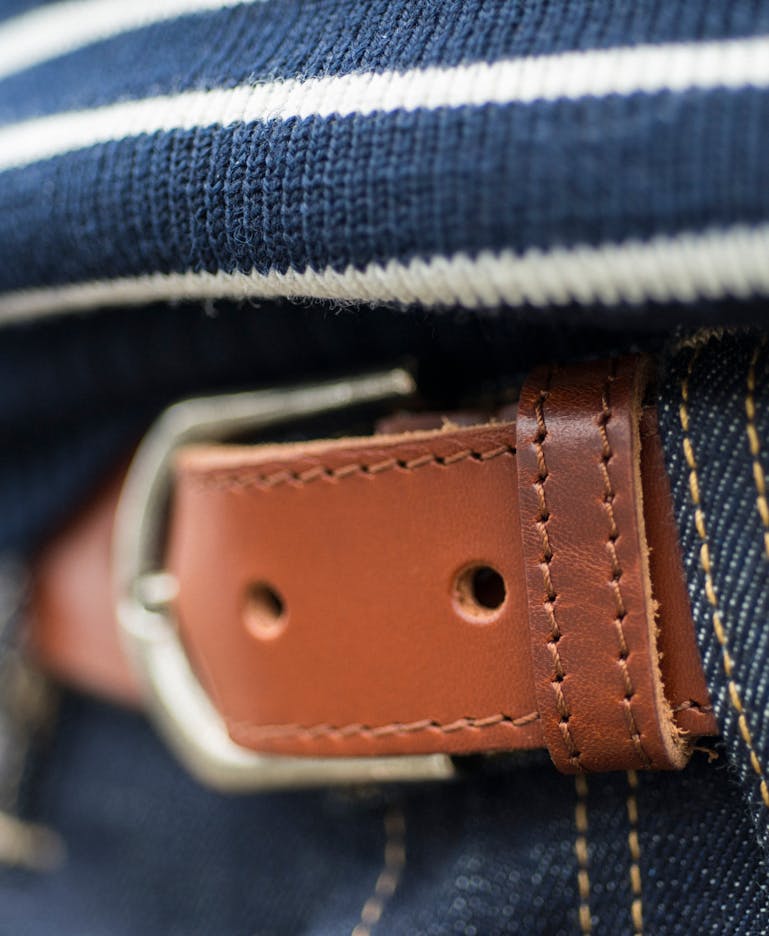 Wax on…
We've also used a wax coating on the belt's reverse, to really emphasise this raw, authentic feel.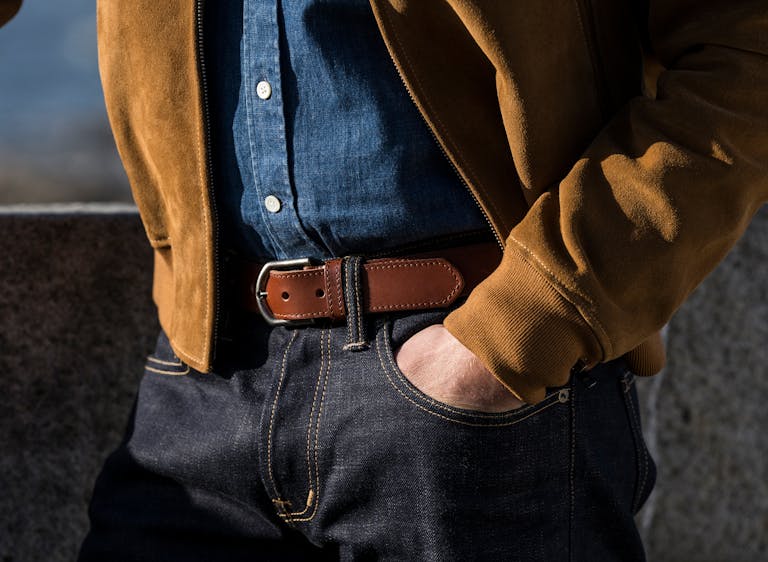 Put your mind at rest
To avoid any embarrassing trouser-related mishaps, you've got to have a belt that won't let you down. With the Smooth Belt, you're not just buying a good quality accessory, you're buying peace of mind.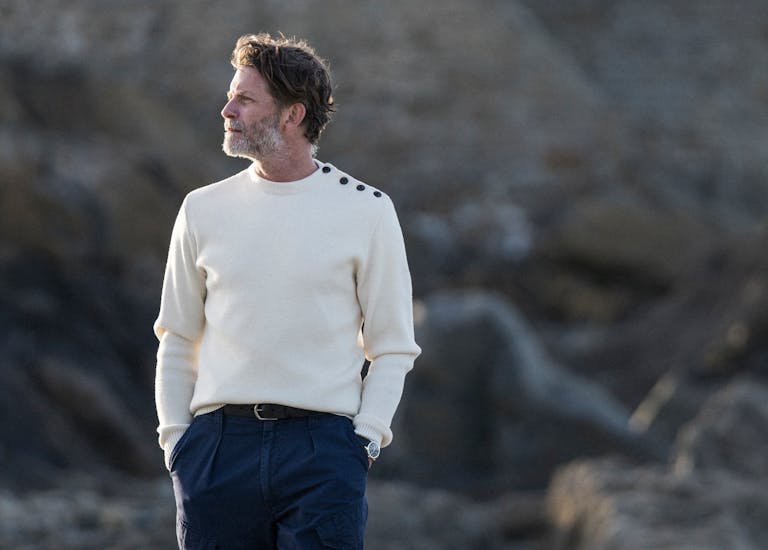 Continental style
All of the belt's components come from Europe. We're talking French leather tanned in Italy, a brass buckle made in Spain, and the whole thing put together in northern France. Tres continental.
Traceability
Our aim is to always give you as much information as possible on the clothes we make so you can make an informed decision before preordering. This includes the environmental impact of each Smooth Belt we produce expressed in simple terms that we can all easily understand. There's no point hiding from it :
The materials have traveled a total of 12,324 km (7657,7 miles) from field to doormat.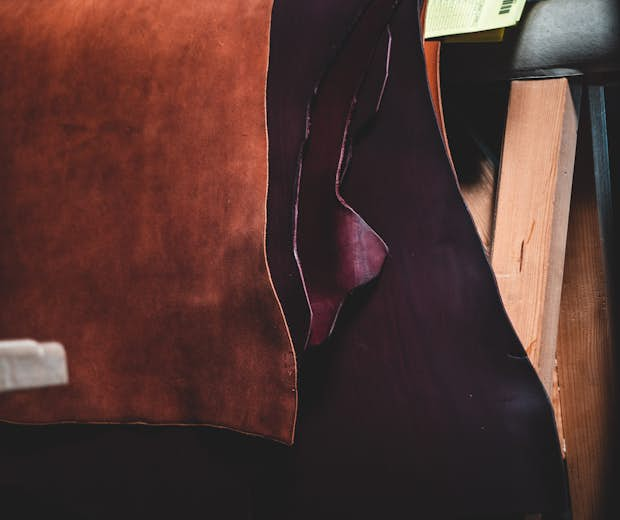 1/6
Farming
France and switzerland
2/6
Tanning
LO STIVALE SRL Italy

Environmental certification : ISO 14001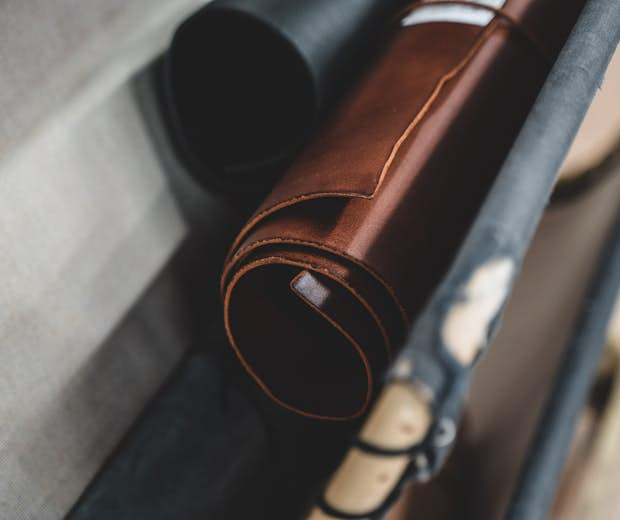 3/6
Currying
PASSARELLA SRL Italy

We fully trust their octogenarian expertise in vegetal tanning.
4/6
Finish
IL PUMA SRL Italy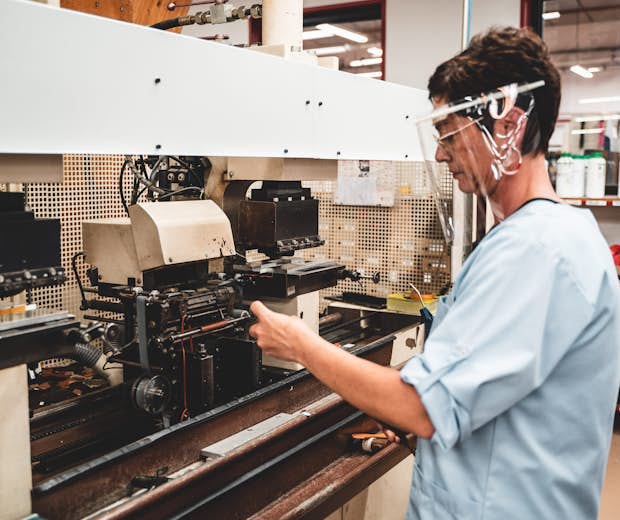 5/6
Manufacturing
ORCA France

Supplying fashion accessories since 1974, they've made a solid reputation for themselves with 500,000 belts leaving their workshop every year.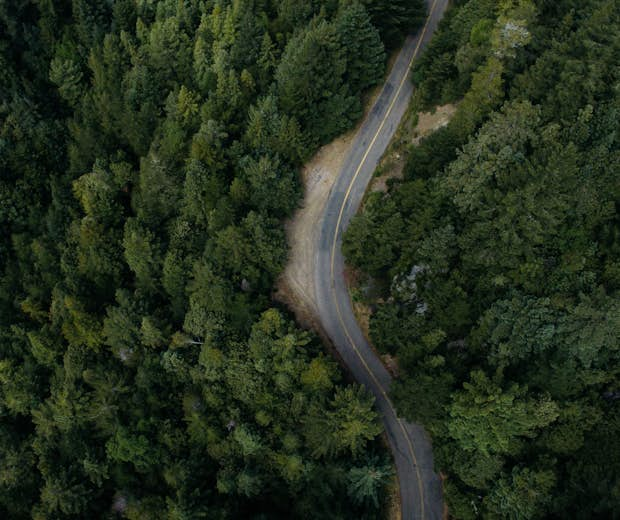 Environmental Impact
Our aim is to always give you as much information as possible on the clothes we make so you can make an informed decision before preordering. This includes the environmental impact of each Smooth Belt we produce expressed in simple terms that we can all easily understand. There's no point hiding from it : 
1.05 kg
of CO2 emitted
Equivalent to 19.1 kms (11.8 miles) travelled by car.
11.2 L
water consumption
Equivalent to 7.5 five-min showers. 
16.5 MJ
energy depletion
Equivalent to 6 hours heating (in average appartment).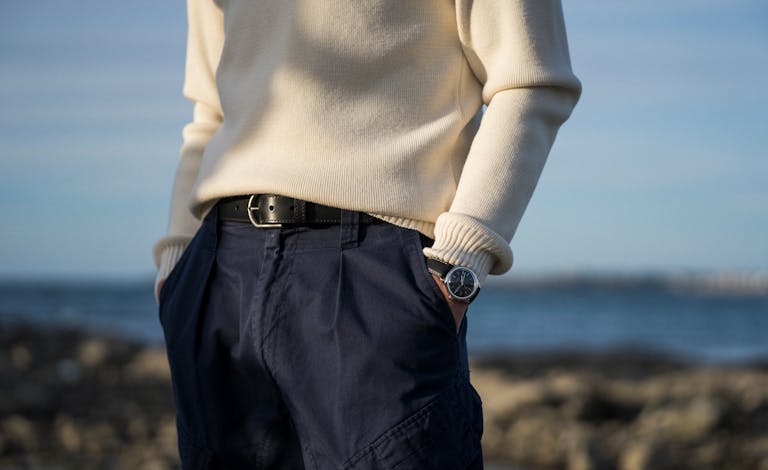 Black
For the monochromatic look.
Delivery costs
We deliver worldwide. For orders in selected European countries* including the UK, we charge a flat fee of 9€ irrespective of how much you order. For deliveries in the rest of Europe and outside of the EU, the cost is 15€.
Easy to change your size
If you get the wrong size, fear not, we accept returns and exchanges. For orders in Europe, these are free. For countries in the rest of the world, we ask you to pay the return cost and we will take care of the cost of sending out an exchange. Just log into your Asphalte account and we'll get that sorted.
Satisfied or your money back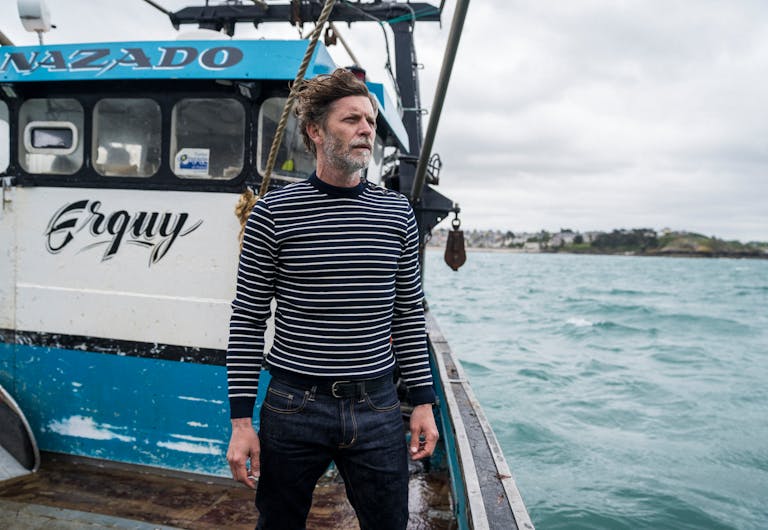 It costs nothing to try
If you ever change your mind or the product doesn't meet your expectations when you receive it, all you have to do is send it back unworn and we'll refund you. Easy.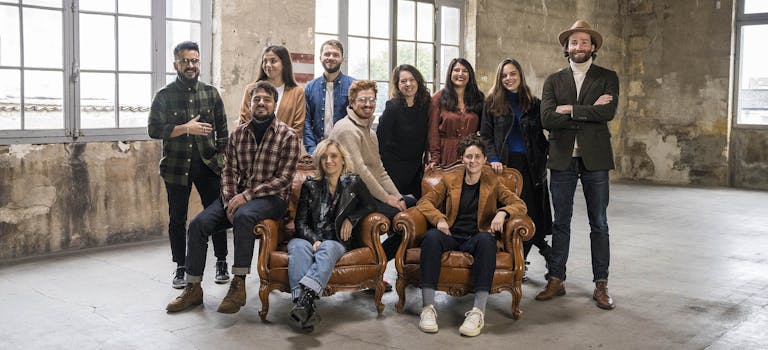 There were four of us when we launched Asphalte in 2016. We had a few years' experience in fashion and we wanted to make clothes, but not just any old clothes. Well-made clothes, designed to last, using amazing materials and made in good conditions.
The guys we had in mind were our mates, who liked clothes but who weren't willing to bankrupt themselves for a pair of jeans. We asked them questions to find out what they expected from a brand. Their answers were so enlightening that we opened the questionnaires up to everyone. Best decision.
Since then, you have been the focus of our thoughts. Asking for your opinion about a product is the starting point for our design process, and that won't change.
We're not here to reinvent the wheel. We're here to make your wardrobe classics but with the best materials and the best manufacturers. Above all, we're here to make things simple, things that you'll still be able to wear in ten years' time.
Over three years, we've gradually put together the dream team to take on the world. Today, there are 45 of us, and our only aim is to make your favourite clothes, in a quality that was once reserved for a handful of men.