The Moleskin Work Jacket
Organic pure cotton moleskin
Fabric woven and dyed in France
Made in Bulgaria
Back one day
Sign up here to be notified when the item is available for preorder:
Let your jacket do the hard work
The heavy-duty casual jacket every man needs.
Holy Moley!
We know you probably haven't sat at a workbench since D&T lessons at secondary school, but there are still plenty of you that wanted a solid work jacket. Not for soldering or sanding in, mind (although you could if you wanted to), but for pretty much everything else. You let us know what you wanted, and more importantly what you didn't want. Here are the things that would warrant an F at the end of term:
4
Rubbish choice of colours
You gotta mole with it
To source the fabric for this French-style jacket, we of course headed to France. The fine folk over at Velcorex wove and dyed a weighty 400g per square metre moleskin for us. It's rather nice, if we do say so ourselves.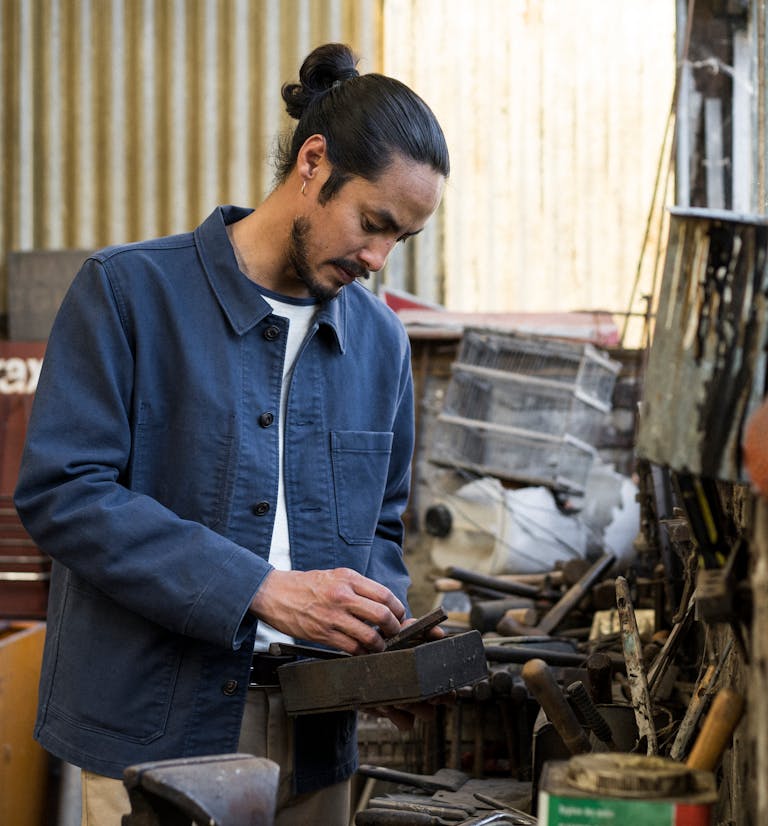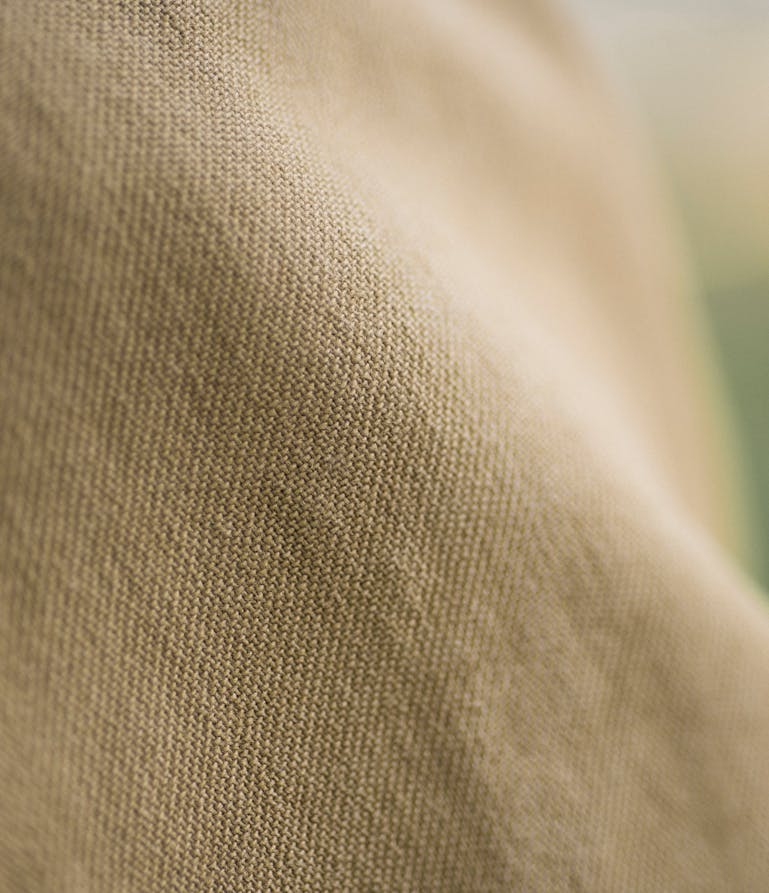 Military pedigree
To make normal cotton into moleskin, you've got to brush it. As a starting point, Velcorex knocked up some more of the heavy-duty cotton twill we used for our M-65 jacket, then fired up the brushing machine.
Go organic
The cotton yarn itself comes from Tanzania. It's 100% organic, and GOTS-certified, so the environmental impact of making it was minimal. Good news for the moles. Good news for everyone.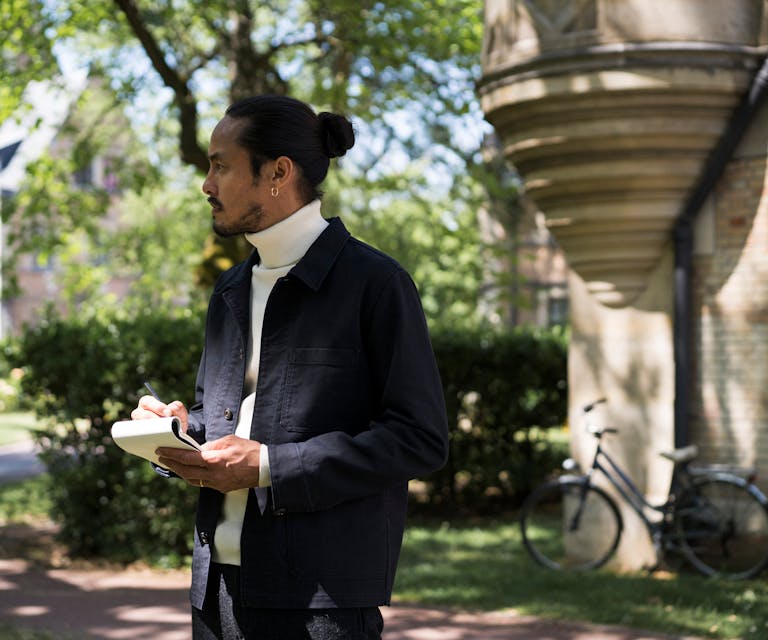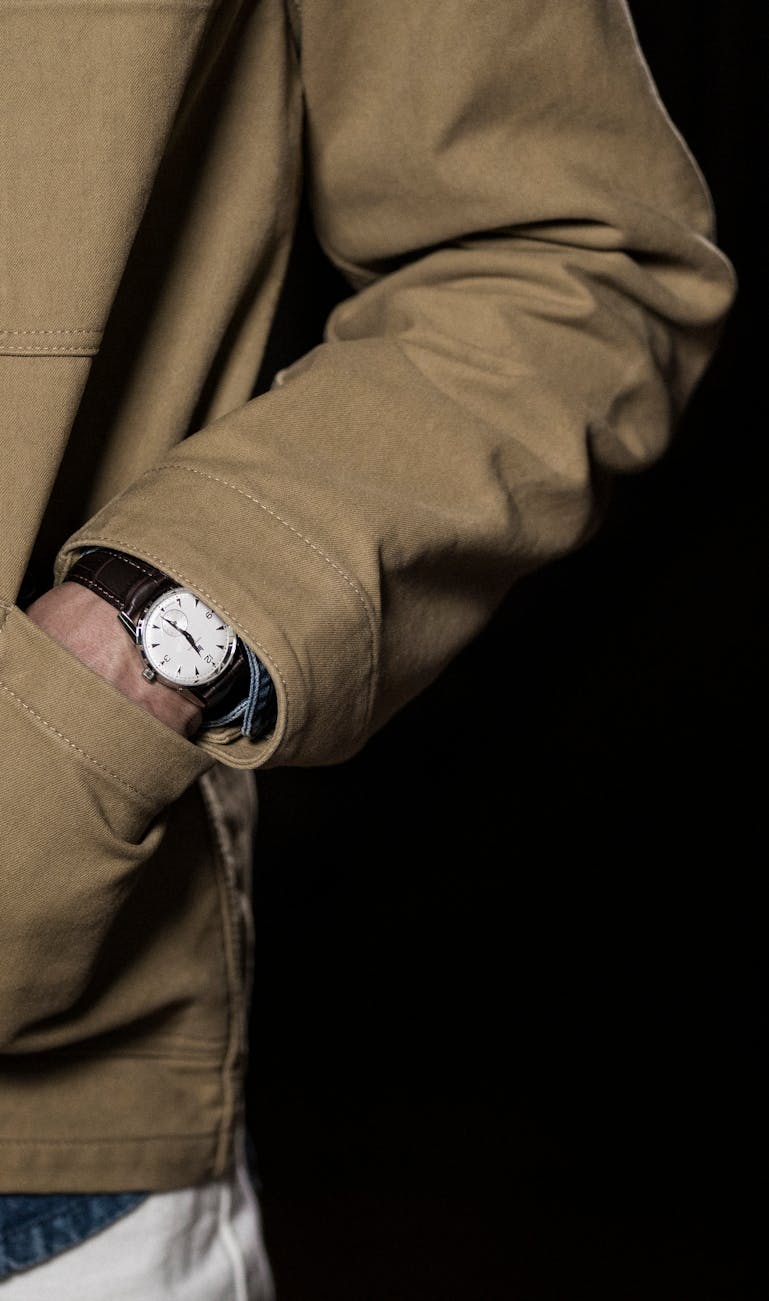 Added security
We've all got enough to worry about without checking our pockets every five minutes to make sure our valuables haven't gone walkabout. We've delegated that particular stress to a pair of press studs so your pockets actually close.
Form and function
And it's not just press studs we added to the pockets. We also reinforced the openings to stop them from bagging or losing shape, and bar-tacked the joining seams for added durability.
No stress
In fact, we've reinforced stress points throughout the jacket. Your co-working space probably isn't as perilous as a turn-of-the-century factory, but what good is a work jacket that isn't solidly built?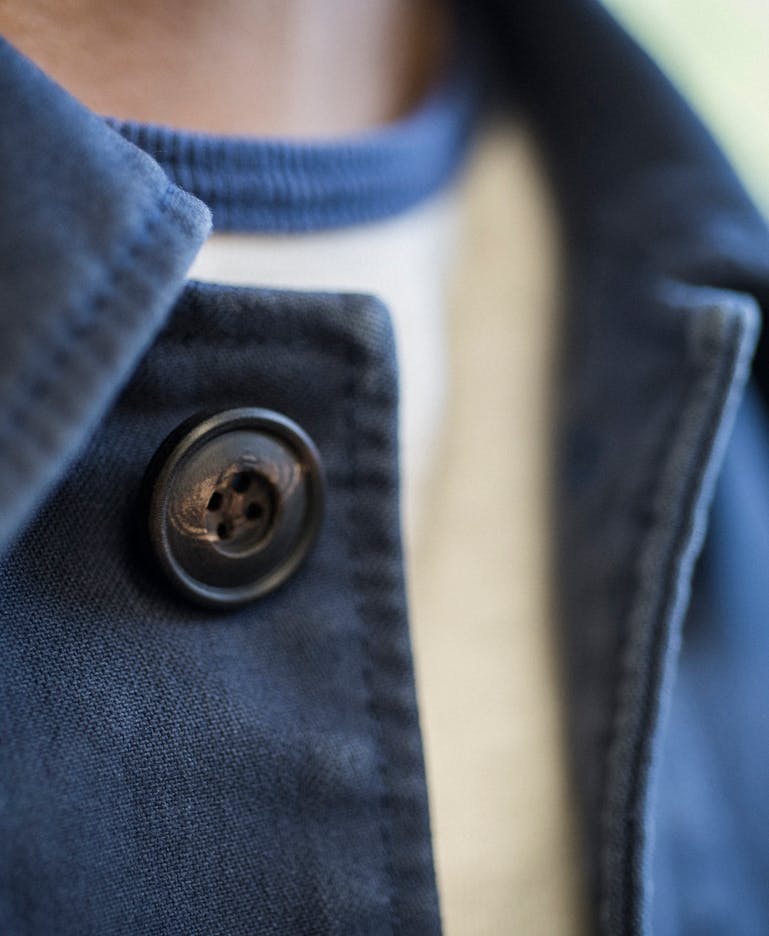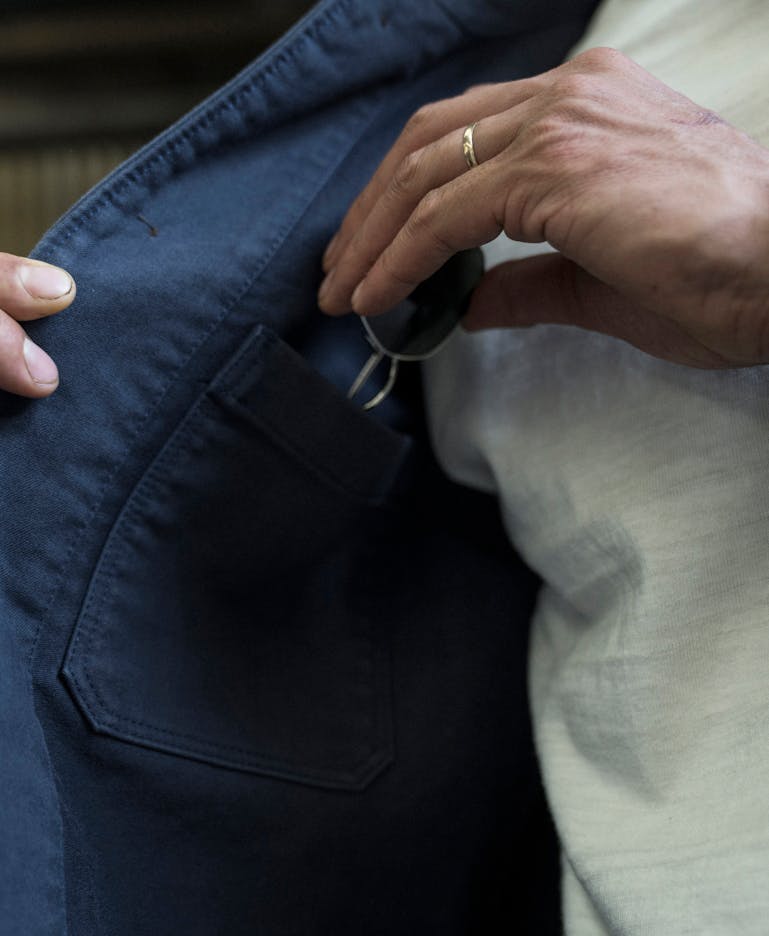 Grab the bull by the horns
That goes for the buttons, too. Flimsy buttons have a habit of snapping or chipping, but that's not a worry with genuine horn buttons. Ethically sourced from Uniesse in Italy, they won't let you down.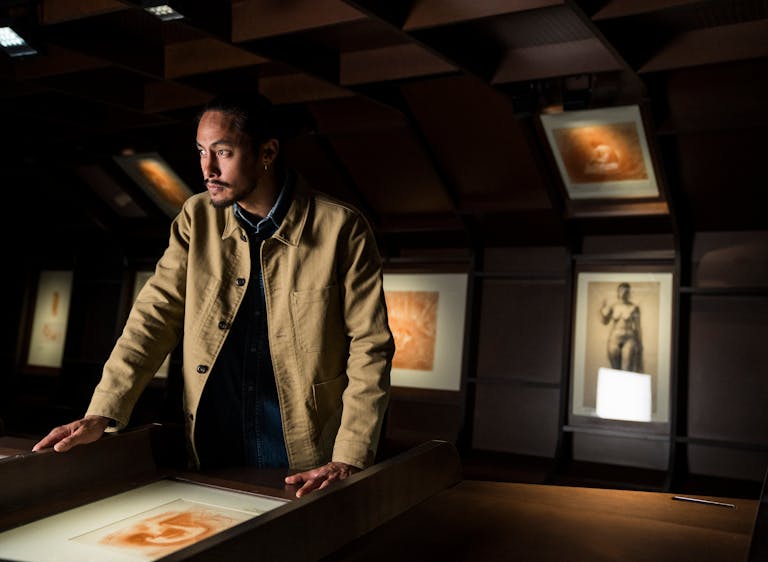 If at first you don't succeed
Look, we're not perfect, and we're big enough to admit that. We don't always get things right first time, and we're not going to rush out a sub-par product just to make our lives easier. The Moleskin Work Jacket went through two rounds of sampling before we were satisfied that it was up to the bar you set.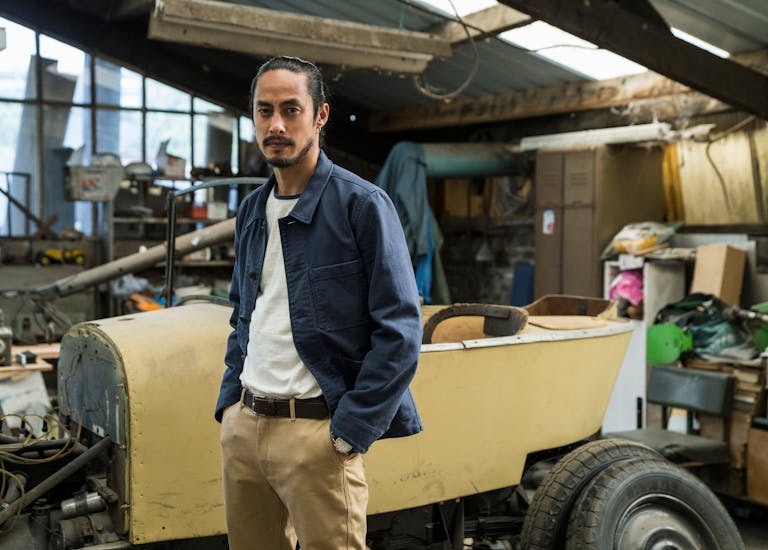 Bulgaria: Come for the scenery, stay for the jackets
Bulgaria, home to towering mountains, ancient ruins, and stunning coastline. They also know their way around a jacket, as it happens. We worked with the experts at Pelintex in Bulgaria to cook this one up.
Mountains out of molehills
What goes into making your Moleskin Work Jacket.
The materials have traveled a total of 16,114 km (10,012 miles) from field to doormat.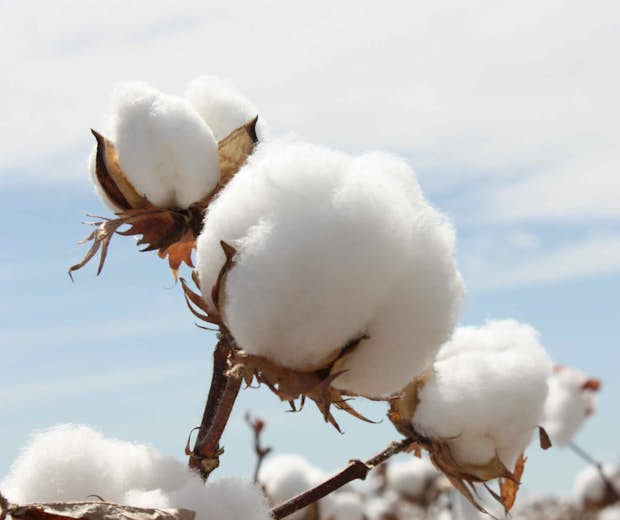 1/6
Raw materials
Farming cooperative Tanzania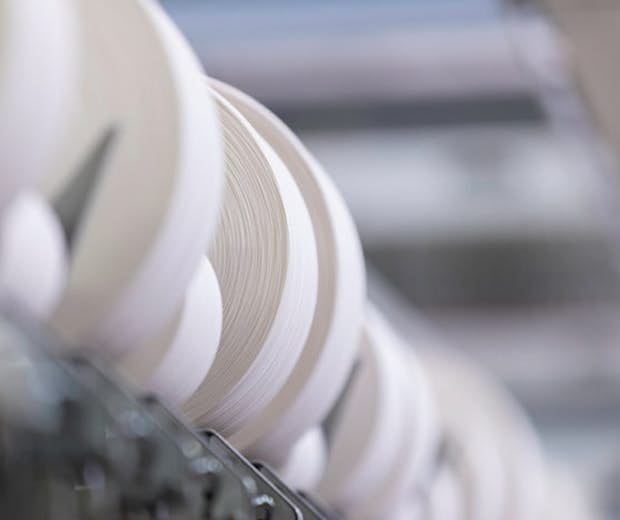 2/6
Spinning
Tissage Mouline Thilliot France
ISO 9001, GOTS, ISO 14001, OEKO-TEX Standard 100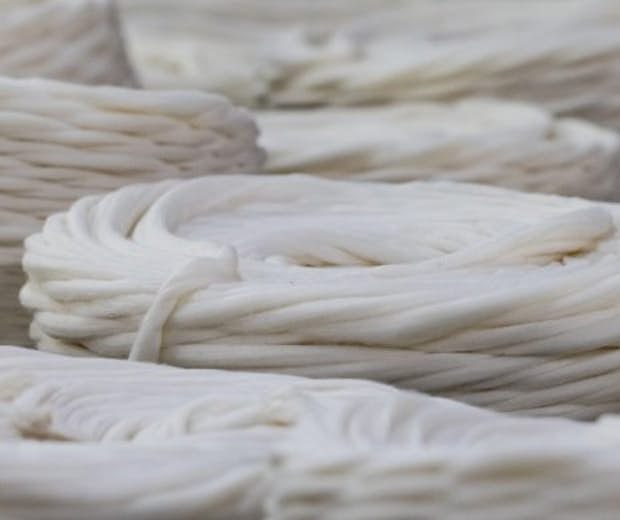 3/6
Weaving
Tissage Mouline Thilliot France
ISO 9001, GOTS, ISO 14001, OEKO-TEX Standard 100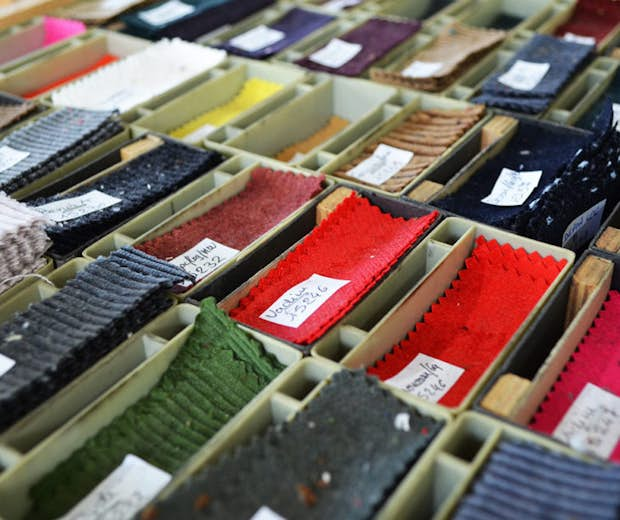 4/6
Dyeing
Velcorex France
GOTS, BCI, OEKO-TEX Standard 100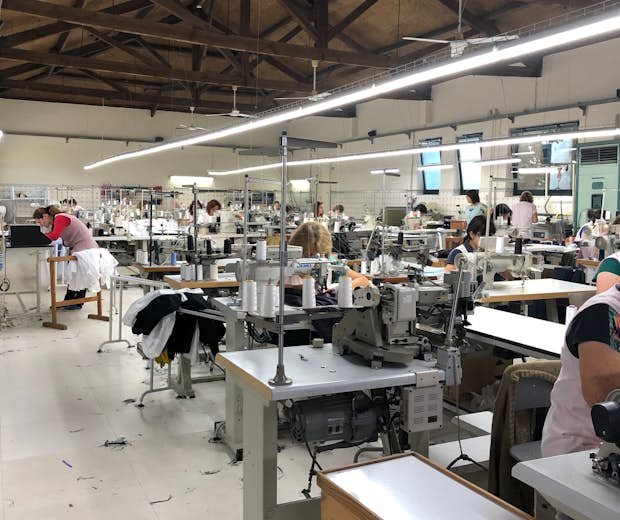 5/6
Confection
Mirvana Bulgaria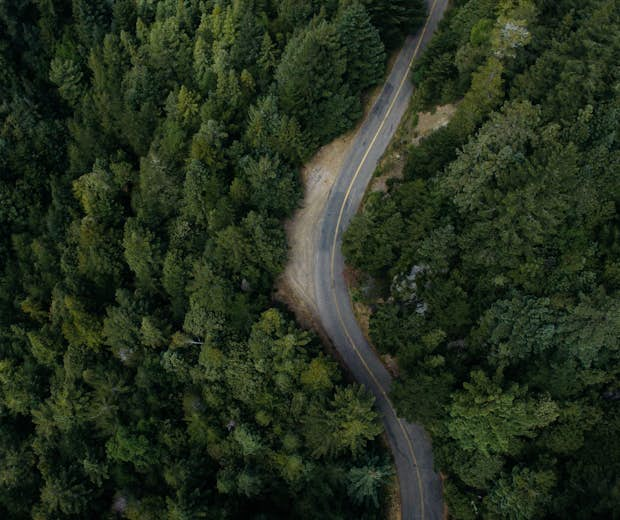 6/6
Transport
Road haulage
Environmental Impact
Our aim is to always give you as much information as possible on the clothes we make so you can make an informed decision before preordering. This includes the environmental impact of each Moleskin Work Jacket we produce expressed in simple terms that we can all easily understand. There's no point hiding from it:
7.65 kg
of CO2 emitted
The equivalent of 139 km (86 miles) by car.
226 L
water consumption
The equivalent of 3 five-min showers.
119 MJ
energy depletion
The equivalent of 40h of electric heating (average flat).
You request it, we make it happen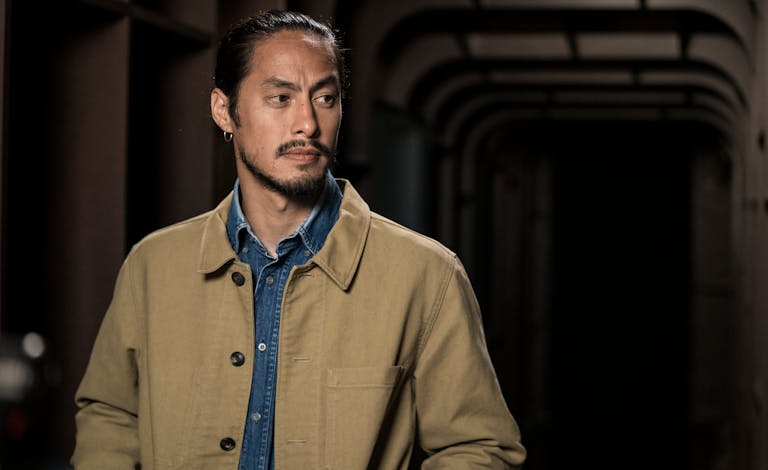 Camel
Hides biscuit crumbs very well.
Delivery costs
We deliver worldwide. For orders in selected European countries* including the UK, we charge a flat fee of 9€ irrespective of how much you order. For deliveries in the rest of Europe and outside of the EU, the cost is 15€.
Easy changes of size
If you get the wrong size, fear not, we accept returns and exchanges. For orders in Europe, these are free. For countries in the rest of the world, we ask you to pay the return cost and we will take care of the cost of sending out an exchange. Just log into your Asphalte account and we'll get that sorted.
Satisfied or your money back
IT'S A RISK-FREE INVESTMENT
Sure, we work hard on our products, but we won't take it personally if, for whatever reason, you change your mind about the item you've preordered. We're all friends here, you can be honest with us. So long as the item is in its original condition, with tags and packaging intact, you can send it back to us for a full refund. No worries.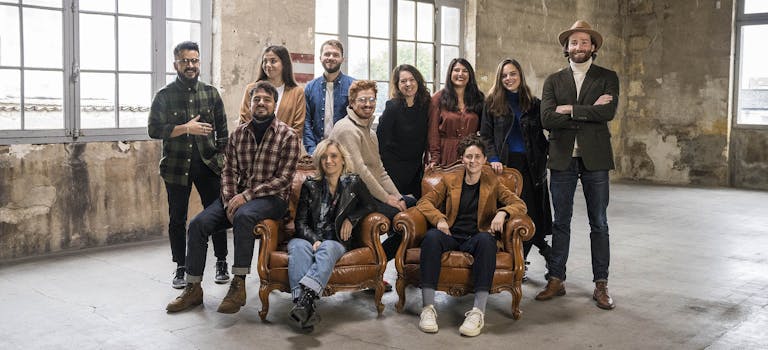 Asphalte began life back in 2016, just four people with a bit of experience in fashion and a simple enough aim: making good quality clothes in a low-impact way. Things started off smoothly enough, and we were picking up a bit of momentum, but something was missing. The idea for Asphalte didn't really come together until we got our pals on the blower and asked them, 'Hey, what do you want us to make?' We didn't realise it at the time, but this was the turning point. If Asphalte were a scientific discovery, this would be called the 'eureka!' moment. If it were a comic book, this was the part where we get bitten by a radioactive spider.
It might not seem like a revolutionary idea. That's because it isn't, really. But fast forward 5 years and asking our friends what they wanted has turned into sending you lot our biannual questionnaires, and using your feedback to determine what we release. And that's our secret weapon. It's how we make what you want for a good price, and keep waste to a minimum.
Today our team is a bit bigger than four people. In fact, there are 64 of us now. We used to be based in Paris, but now we've moved out to greener pastures down in Bordeaux. Besides that, we're still working in much the same way as when we first started, with the same ideas about quality, sustainability and our customers leading the way.