The Grandad Collar
Linen grown in France
Woven, dyed and finished in France
Made in Portugal
Available from Wednesday, August 4
Sign up here to be notified when the item is available in stock:
Our laid-back collarless shirt
Destined to grow old gracefully
What you wanted from a Grandad Collar
Before we roll our sleeves up and make our clothes, we like to ask you lot for your thoughts. We know you've got good taste, and you're never afraid to say what you think, so we always value your input. Here are the main things you were after in a collarless shirt...
2
Relaxed shape—not too tight
3
Short, comfortable collar
Cool as a cucumber
To make the ultimate summer shirt, you need the ultimate summer fabric… linen. This natural fabric is one of mother earth's true wonders—it's breathable, it wicks away moisture and reduces humidity. Oh yeah, and it's really tough too—so although it has the cool feel of a lightweight material, it's reassuringly hard-wearing.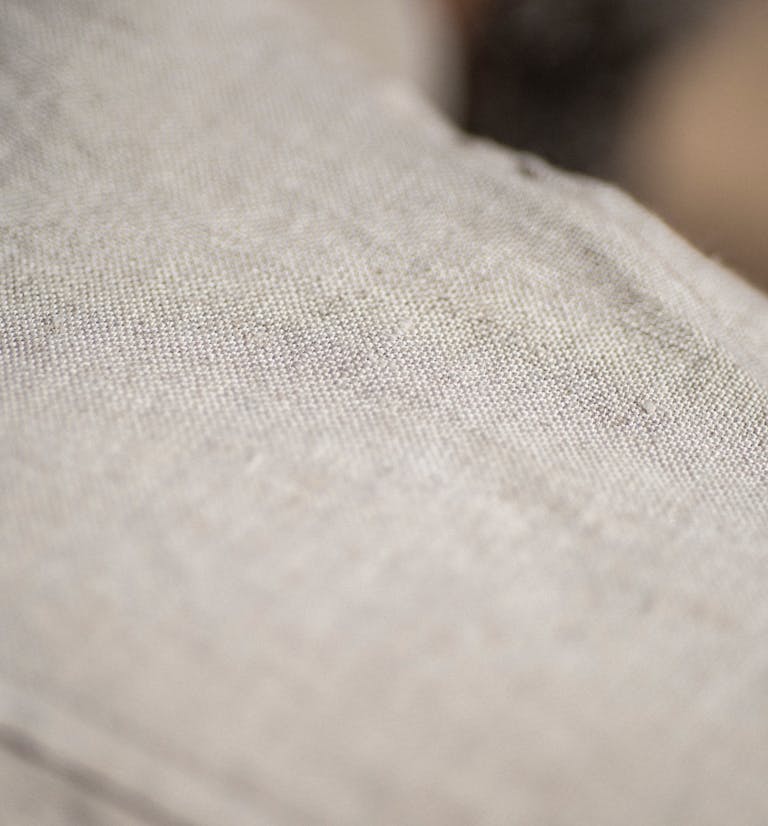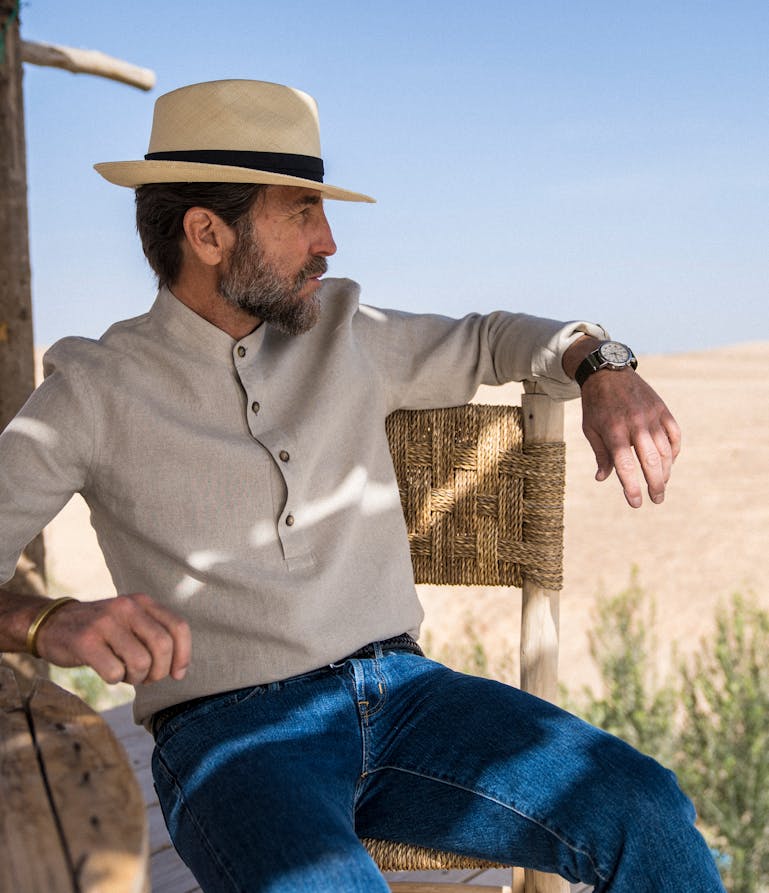 Has to be a loose fit
Tight shirts and hot weather don't really mix too well, so we made sure our Grandad Collar gave you plenty of room to breathe, and plenty of space to move. It's light and it's breezy, and thanks to that relaxed shape, you won't look like you're wrestling with a straitjacket when you take it off.
No collar? No problem
The collar (or should that be lack of collar?) is the key feature of a good grandad collar shirt, so we needed to make sure we got ours just right. The shirt has a low-profile stand-collar that's been lined for even more comfort points, and it works just as well buttoned-up or open. The choice is all yours.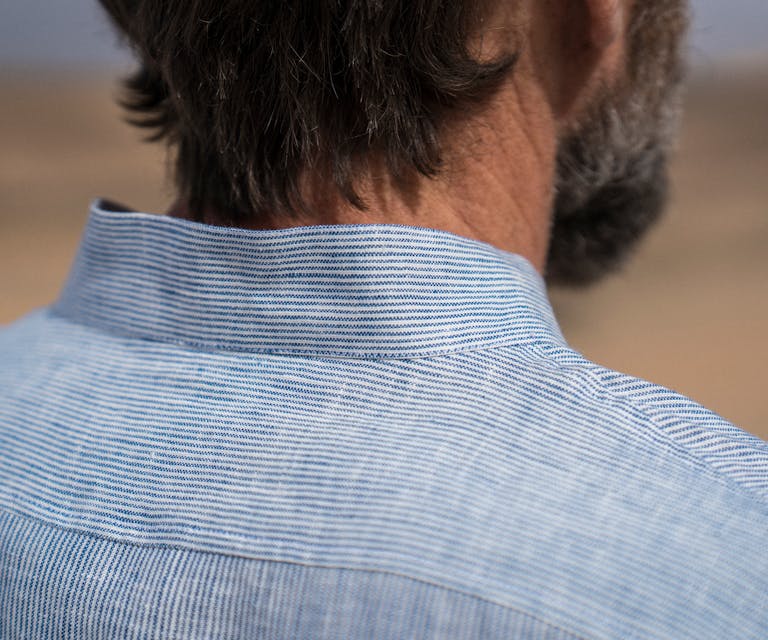 Tasteful tones
When it comes to classic shirts like this, it only makes sense to use time-honoured tones that will always work. Nothing garish, nothing chintzy, just three classic colours that let the fabric do the talking. After all, linen has a really classy natural texture to it, so it'd be rude not to show it off.
The cat's pyjamas
Cats-eye buttons are a regular fixture on vintage work-wear, and for good reason. Not only do they look good, but their signature shape holds the thread particularly well, meaning you won't be spending your summer hunting for lost buttons. And for anyone wondering, these nifty buttons were made out of resin—no felines were harmed in the making of this shirt.
Less is more
Sometimes it's nice to strip things right back and keep things simple. We wanted to keep things subtle and sophisticated for this summer shirt. That means no chest pocket, no box pleat and no built-in jet-pack—just some really nice fabrics, some buttons and a few carefully considered details. A true minimal masterpiece.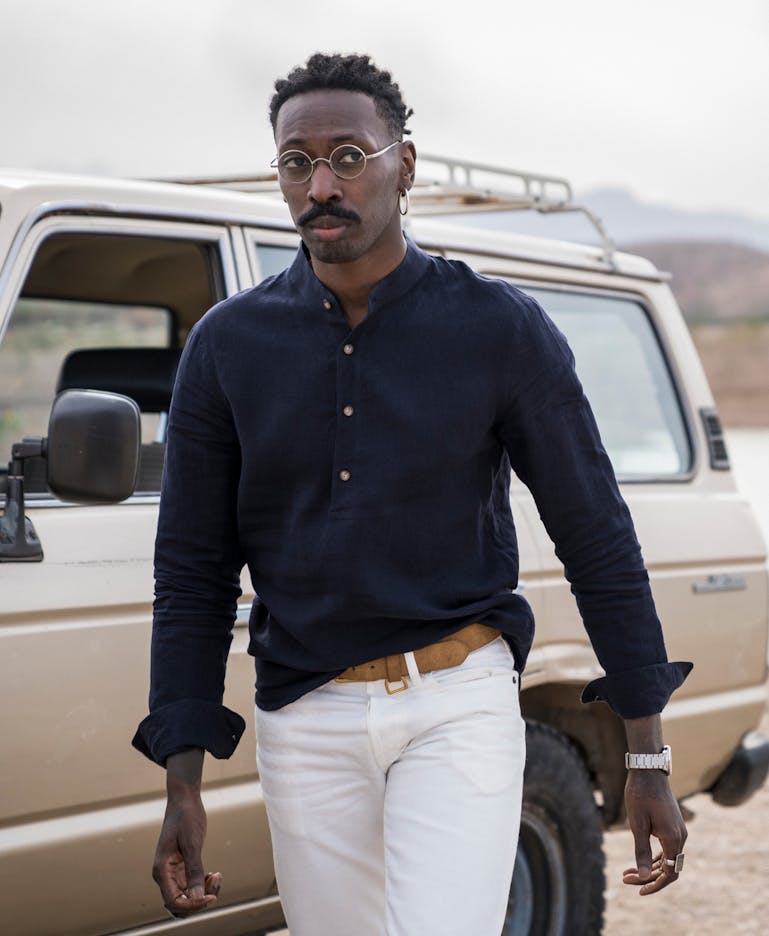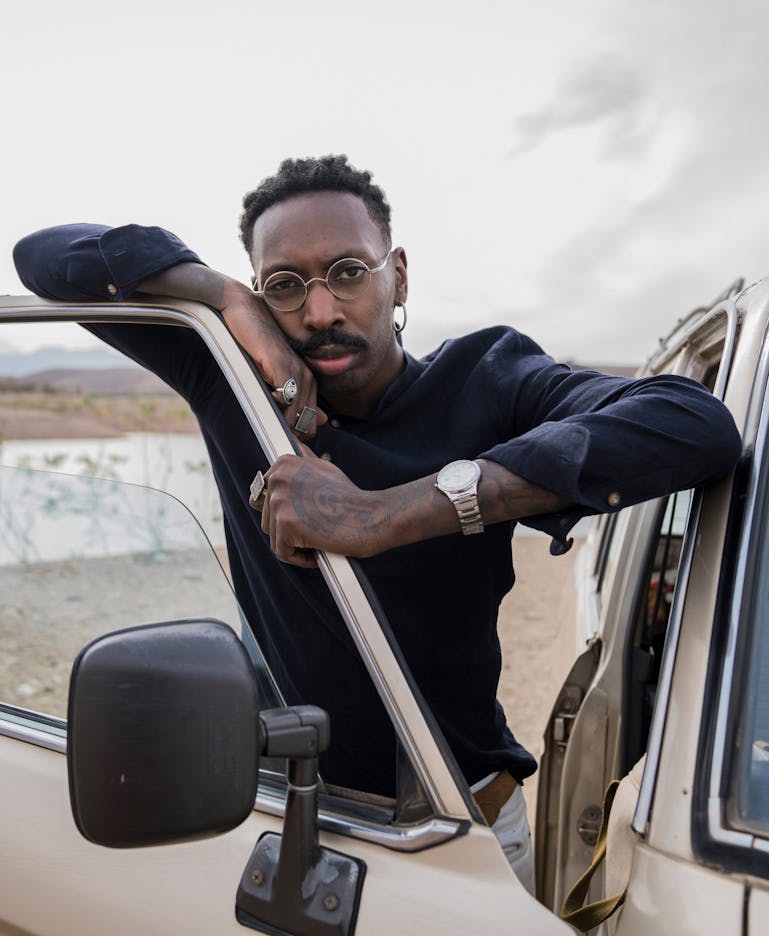 To tuck, or not to tuck?
When it comes to shirts, some like 'em tucked in, and some like 'em flying free. Here's some good news for everyone—this shirt works just as well either way.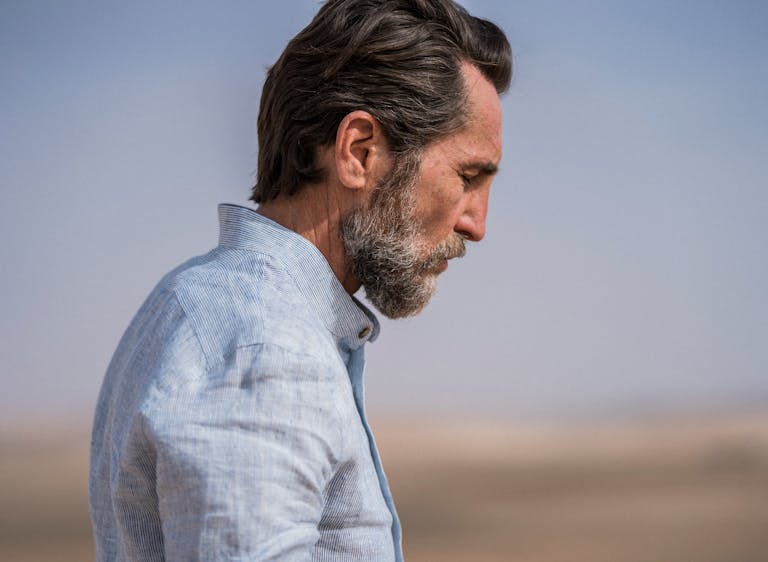 Sturdy stitching
We wanted our Grandad Collar to grow old gracefully, so to keep things sturdy we added top-stitching to the shoulders and side-seams.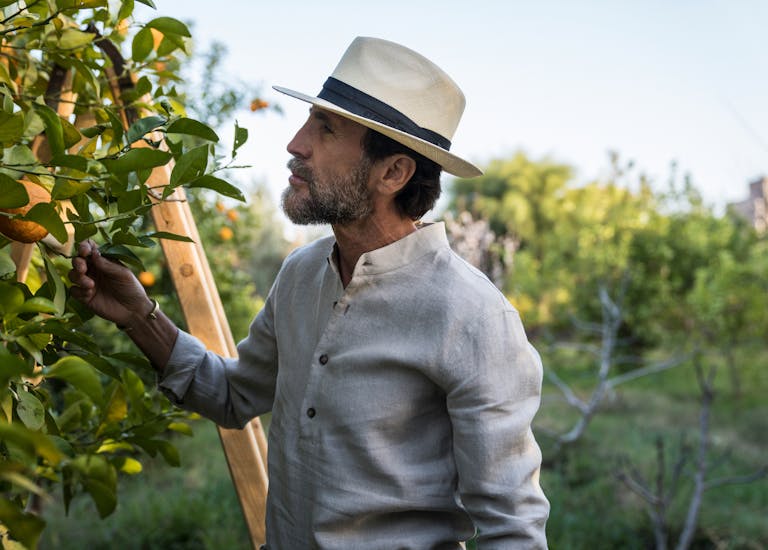 To wear wherever
Thanks to its versatile nature, this shirt works just as well dressed up with some trousers and shoes whilst you breeze through your best man speech at a summer wedding as it does with a pair of shorts on a lazy afternoon in the back garden. 
No getting hot under the collar
Traceability
What goes into making your Grandad Collar.
The materials have travelled a total of 3 934km (2,444 miles) from field to doormat.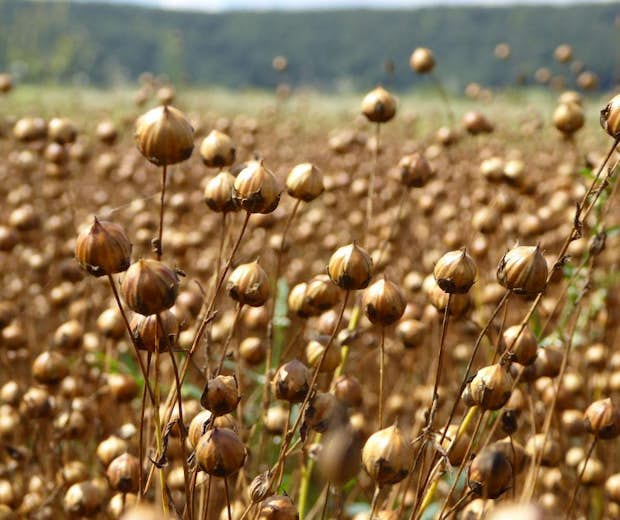 1/6
Production of raw materials
Terre de Lin, cooperative farming France

Environmental and social certification : Terre Textile

France has long been famous for its linen, as its climate is perfect for flax (the plant linen comes from) to grow.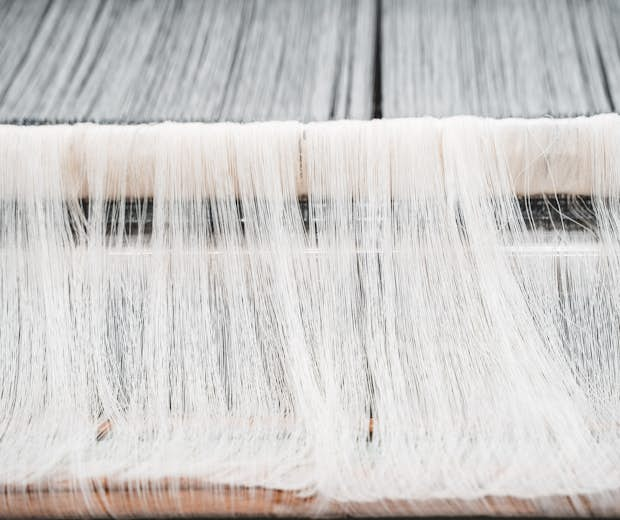 2/6
Spinning of raw material
Linificio e Canapificio Nazionale Italy

Environmental certifications : OEKO-TEX Standard 100, ISO 14001, GOTS
Social certification : SA8000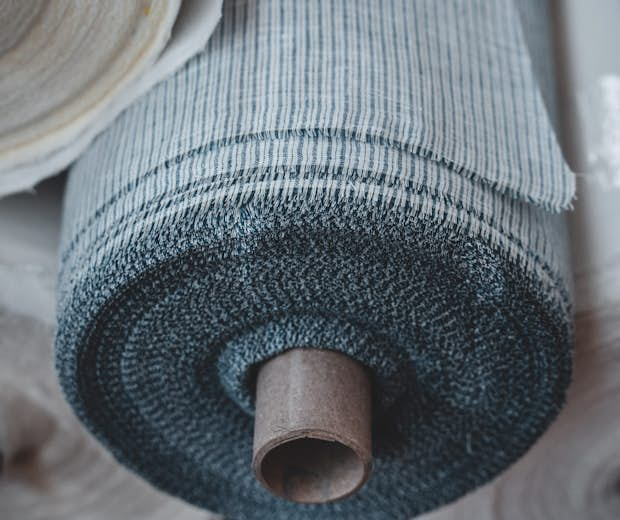 3/6
Dyeing 
Emanuel Lang France

Environmental certifications : OEKO-TEX Standard 100, GOTS
Environmental ans social certification : Terre Textile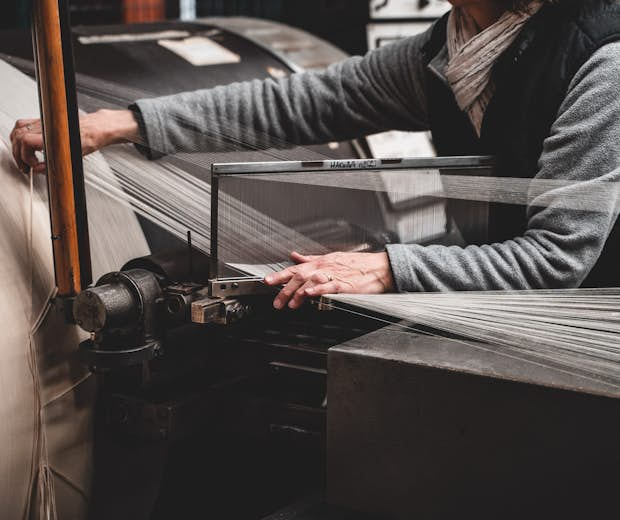 4/6
Weaving
Emanuel Lang France

Environmental and social certification : Terre Textile
Environmental certifications : OEKO-TEX Standard 100, GOTS

They've got nearly 200 years of experience working with natural fabric, so it's safe to say they know their onions when it comes to linen.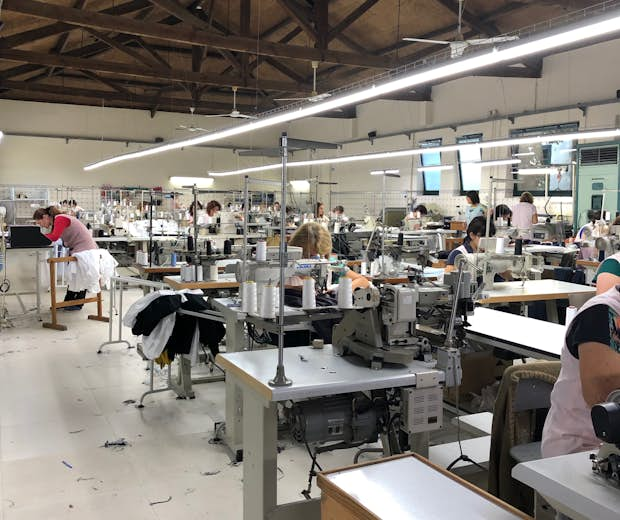 5/6
Knitting and garment make
Vermis (part of Ribul group) Just outside of Porto in Portugal.

Environmental and social certification : GOTS

This lot took care of the construction of our Linen Shirt last year, so they were the obvious choice when it came to the Grandad Collar Shirt.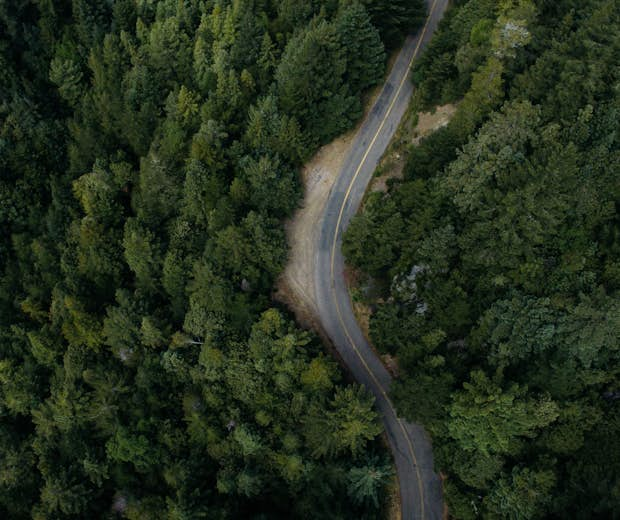 Environmental Impact
Our aim is to always give you as much information as possible on the clothes we make so you can make an informed decision before preordering. This includes the environmental impact of each Grandad Collar Shirt we produce expressed in simple terms that we can all easily understand. There's no point hiding from it: 
2,67 kg
of CO2 emitted
equivalent to 48 kms travelled by car.
20,1 L
water consumption
Equivalent to 0,3 showers lasting 5 min each. 
56,4 MJ
energy depletion
Equivalent to 19 hours heating (in average appartment).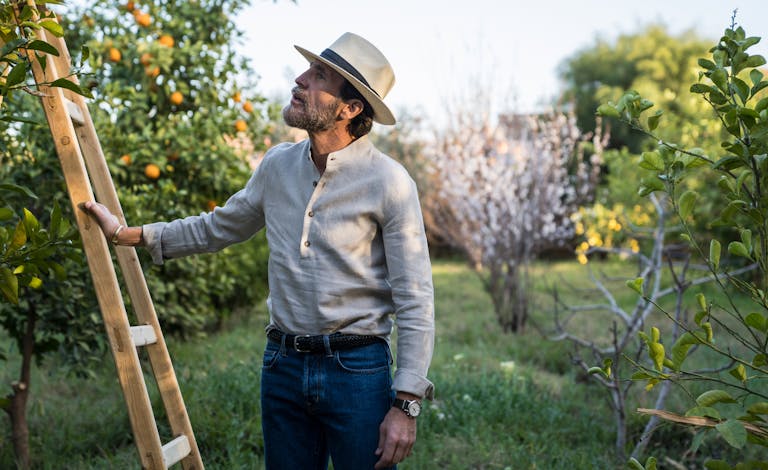 Natural
Nothing added, nothing taken away.
Delivery costs
We deliver worldwide. For orders in selected European countries*, we charge a flat fee of 9€ irrespective of how much you order. For deliveries in the rest of Europe and outside of the EU, the cost is 15€.
Easy changes of size
If you get the wrong size, fear not, we accept returns and exchanges. For orders in Europe, these are free. For countries in the rest of the world, we ask you to pay the return cost and we will take care of the cost of sending out an exchange. Just log into your Asphalte account and we'll get that sorted.
Satisfied or your money back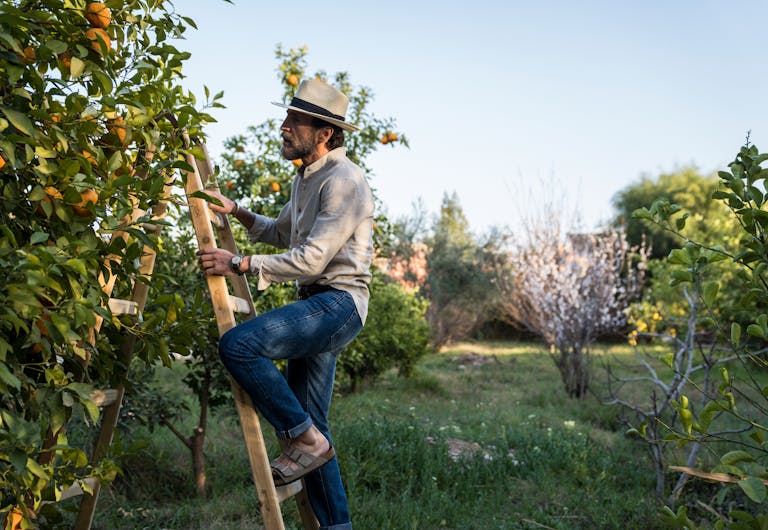 It costs nothing to try
If you ever change your mind or the product doesn't meet your expectations when you receive it, all you have to do is send it back unworn and we'll refund you. Easy.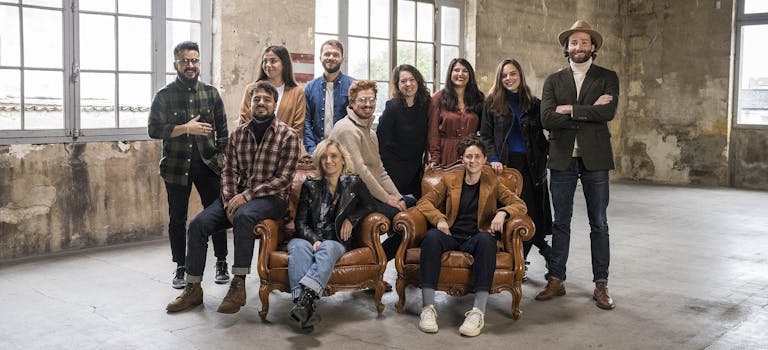 Four of us started Asphalte back in 2016. With a few years of experience in fashion under our belts, we wanted to make clothes, but not just any old clothes. Well-made clothes, designed to last, using great materials and made in good conditions. The guys we wanted to kit were our mates, who liked clothes but who weren't willing to go all out on a pair of jeans. We send them a survey to find out what they expected from a brand. Their answers were so enlightening that we opened the questionnaires up to everyone. Best decision we ever made.
Since then, you've been at the start of every clothes we make. We ask for your opinion on a product before we get busy with the design process, and that's the way forward for us.
We're not here to reinvent the wheel. We're here to make your wardrobe classics with the best materials and the best manufacturers. Above all, we're here to make things simple, stuff that you'll still be able to wear in ten years' time.
Over the last 4 years, we've gradually put together the dream team to make it happen on a larger scale. Today, there are 40 of us working to make your favourite clothes, in a quality that was once reserved for a handful of men.
We'd particularly like to thank the crew who helped us make the Grandad Collar look its best: