The Button-Down Oxford
Tailored fit with extra sizes available
100% organic cotton woven in France
Made in Portugal
Back one day
Sign up here to be notified when the item is available in stock:
The problems with your shirts 
Pick a fabric, chuck on some buttons, whack on a collar and we're good to go, right? Not quite, don't be deceived by the Oxford Button-Down's easy-going character. The simpler it looks the harder it is to get right, and judging from the replies to our survey you've found this out already.
These are the main 4 issues that you raised:
1
The collar doesn't hold up
2
The cut's too baggy or fitted
We went back to the basics
Ab fab fabric
There's no two weaves about it, to make a durable Button-Down you need to choose a good fabric. We went for something warm but not too dense that you can wear all year round. 150g/m2 100 % cotton from French weavers Emanuel Lang.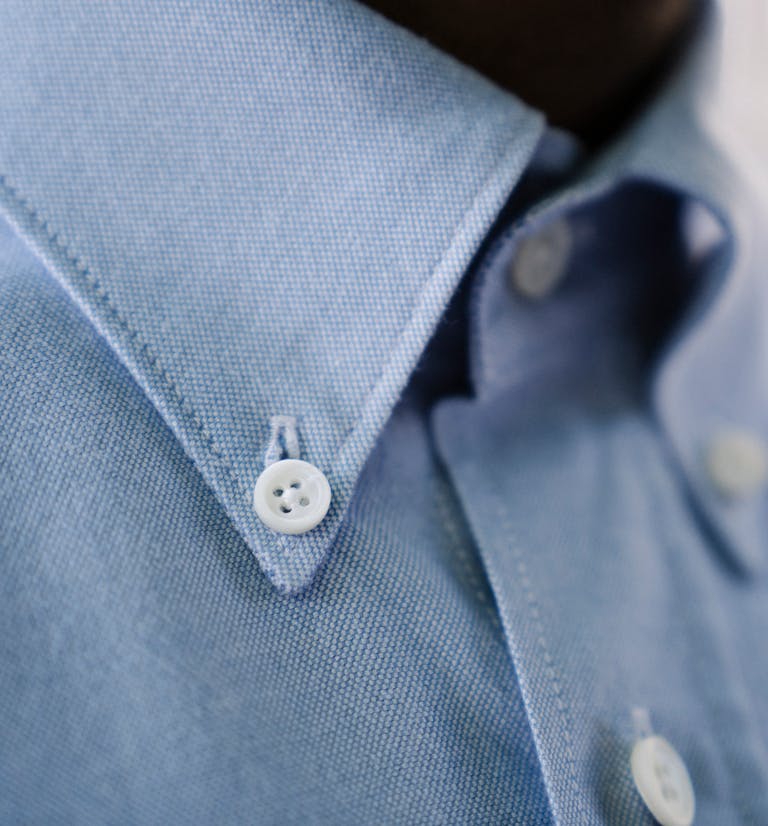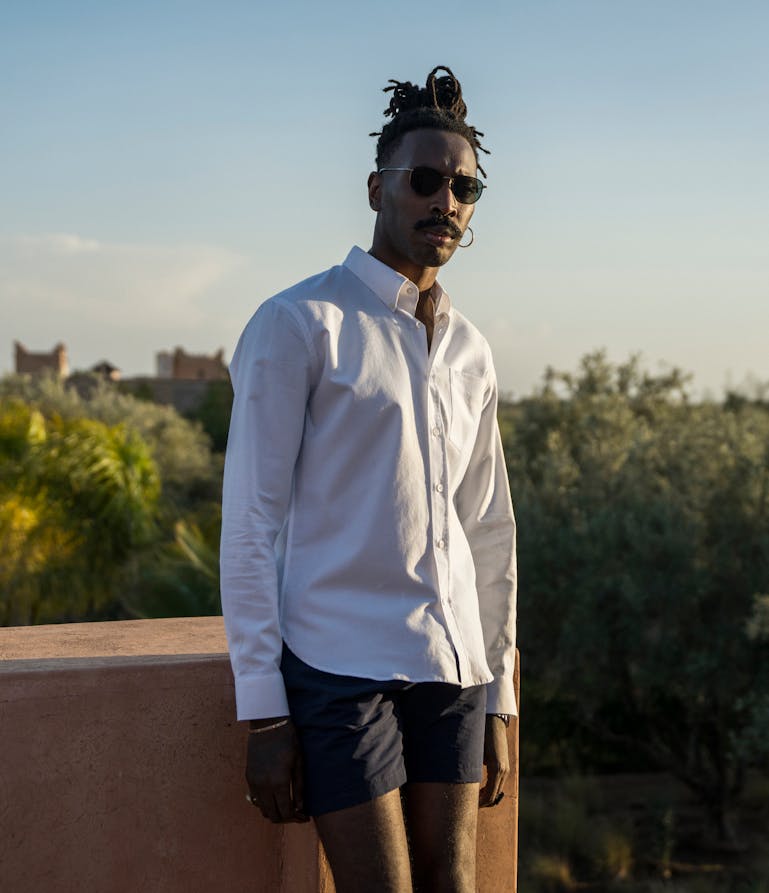 Wonder weave 
The "Oxford" part of the name refers to the fabric which is a "basket weave" using multiple weft threads (blue) crossed over an equal number of warp threads (white). This thickness gives it strength and a more casual feel that ages well. 
A stand-up collar... 
...but a buttoned-down and fused 7cm point. History teaches us that 7's the golden number for collar points. A light thermo-glued fusing (100g/m2) holds up the collar well without making it feel stiff. It also survives the machine washing better this way.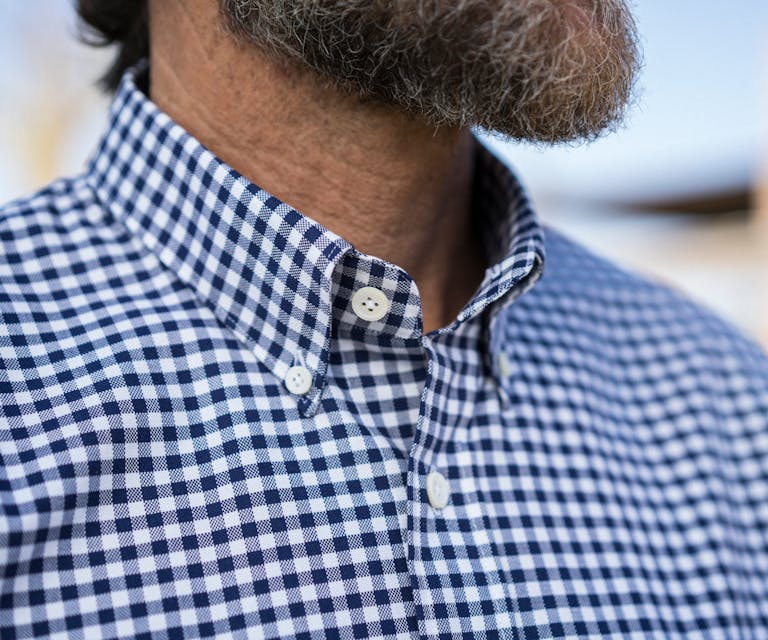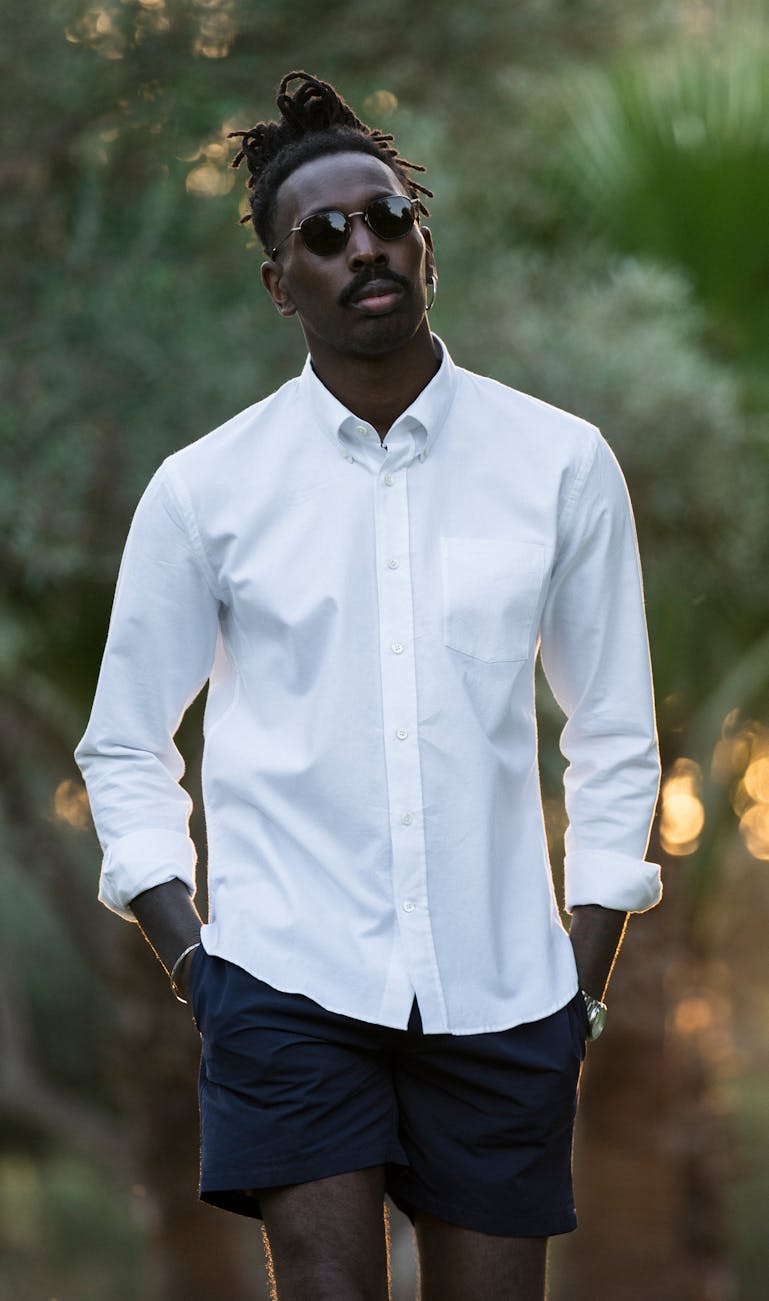 A cut above
Our Button-Down's tailored but not fitted so you can kick back in the afternoon without having to open your shirt to take a breather. Our pattern-maker put extra care in making the shoulder length comfortable without feeling baggy.
In or out?
The shirt is typically worn casually untucked with jeans and shorts, or with a jacket and chinos when you need to scrub up.
Support group
All the better if we can add character while increasing durability. Enter the gusset, or dove-tail in French. We're a romantic bunch. It's a small fabric insert at the base of the side seam that stops it from ripping. Increases longevity and looks good - two birds with one gusset.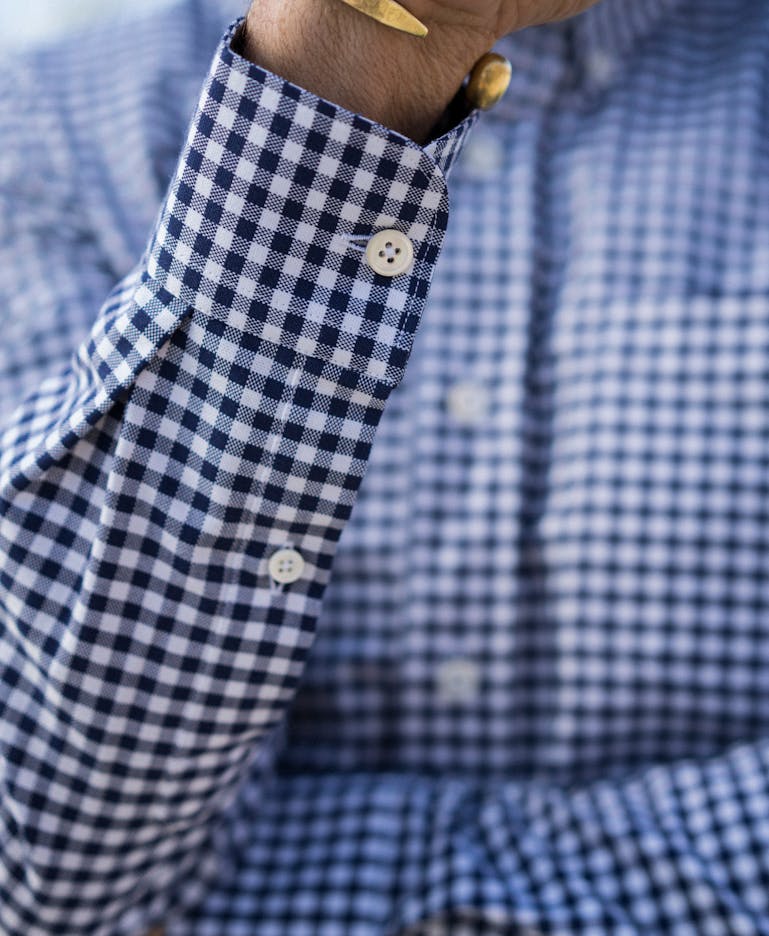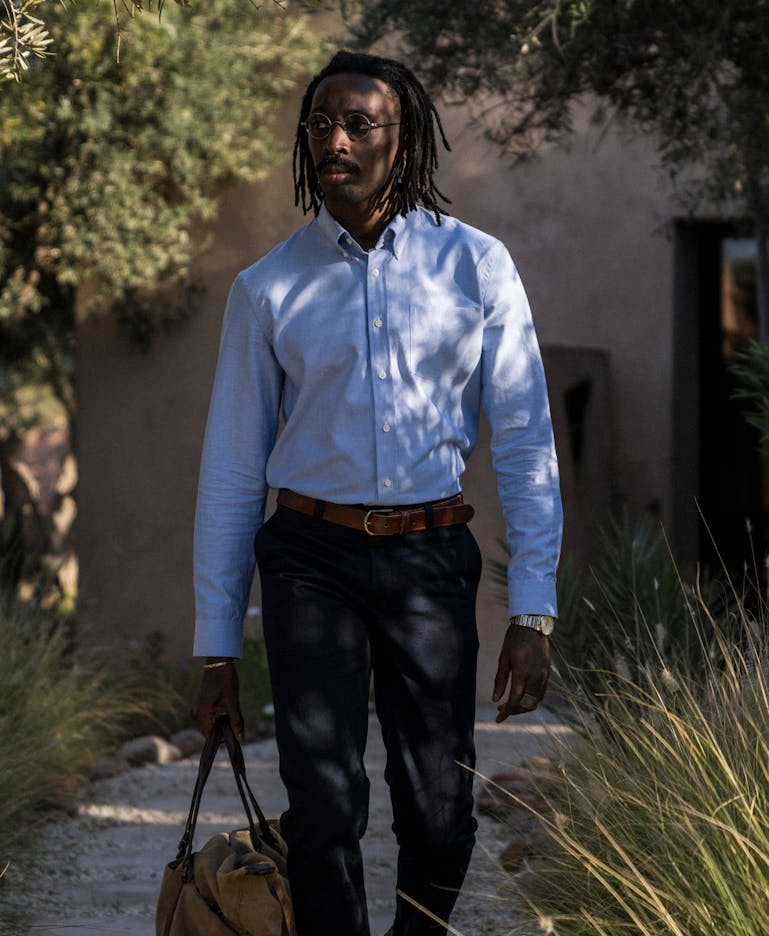 A good handle
We went for a two-button rounded cuff. It's smarter and more practical to adjust than a simple 1-button. All buttons are crossed-stitched and made out of mother of pearl.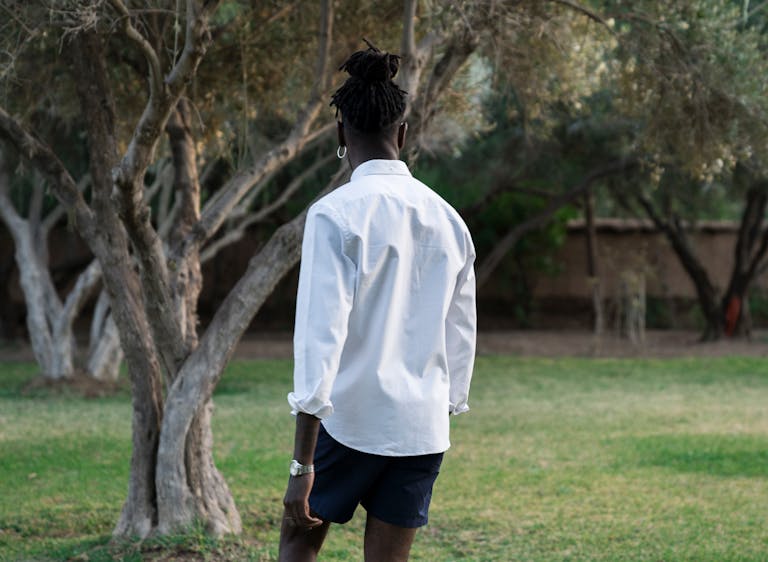 All-round comfort 
We got your back. We extended the shoulder yoke to create a better drape and more movement in the body without creating excess volume or need for a pleat. The result's neat and freeing.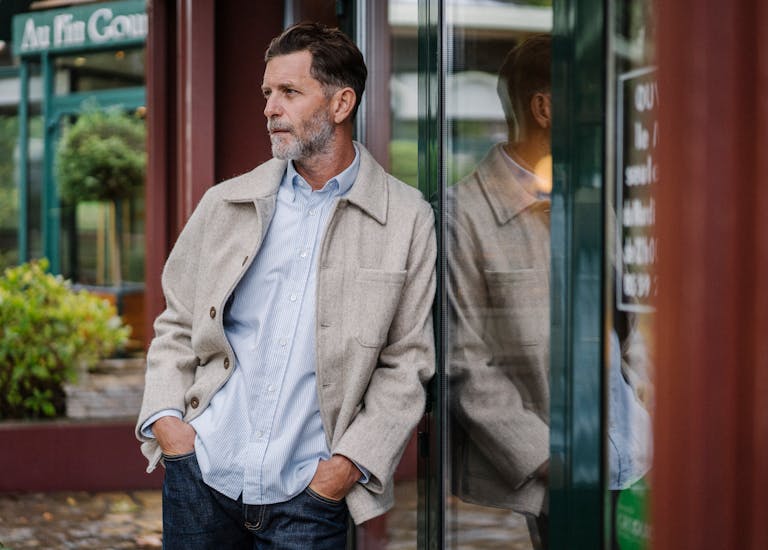 A no brainer
The Oxford Button-Down is an easy one to pick out in the morning. Pair with pretty much any trousers and you can go pretty much anywhere, especially in these passe-partout colours.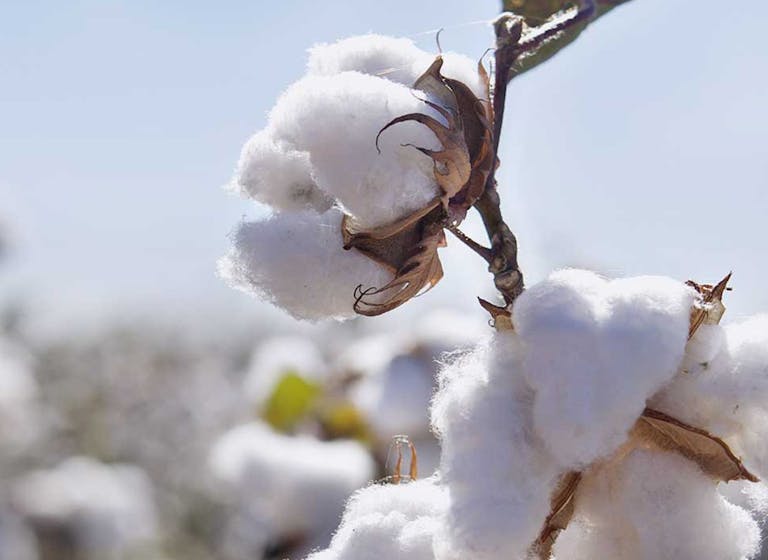 Organic turkey 
No, it's not Thanksgiving. Our GOTS certified organic cotton is grown and spun in Turkey. The country's known for growing a type of cotton that's more textured and softens over time which is the make of a good Button-Down.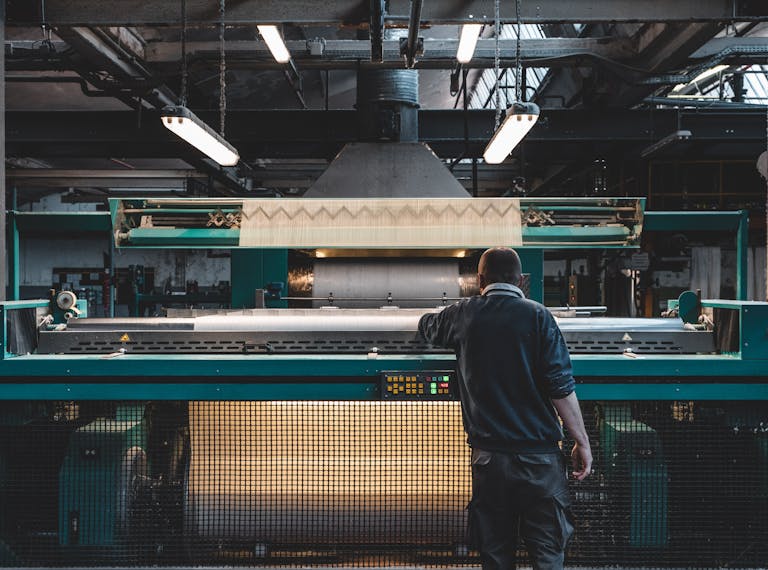 French maison
The yarn is then sent to Alsace to our French weaver Emanuel Lang. The company founded in 1856 knows a thing or two about making good shirting that lasts a Lang time. The fabric is dyed nearby by French dyehouse ETC who's water and fibre recycling systems are leading the way on sustainable practice.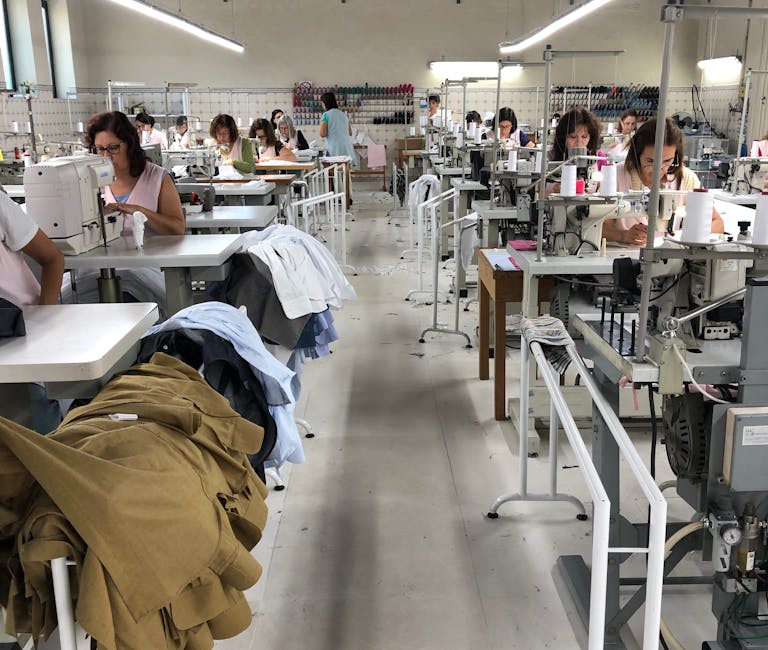 Made in portugal
The quality cotton shirt is made by Vermis (part of the RIBUL group). The Portuguese casual shirt champions who we worked with on our Linen Shirt last summer. You said good things so we went back to them for the Oxford Button-Down.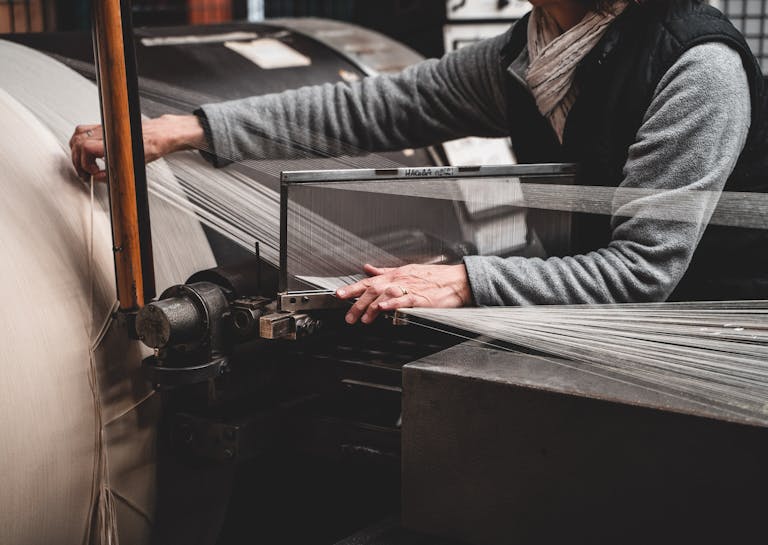 Oeko-tex
Both Emanuel Lang and Vermis are certified OEKO-TEX. This is a voluntary certification that we feel is important to make sure no harmful products are used in the process. Vermis also has a SMETA certification for fair labour.
Plain or striped, don't get crossed.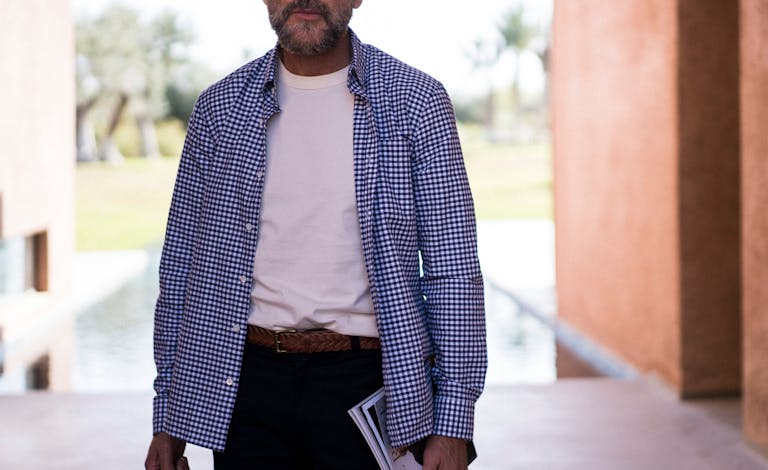 Blue gingham
A different style, but not the R&B remix of the Korean dance hit. 
Delivery costs
We deliver worldwide. For orders in Europe, we charge a flat fee of 9€ irrespective of how much you order. For deliveries to the rest of the world, the cost is calculated on the weight and destination automatically at checkout.
Easy to change sizes
If you get the wrong size, fear not, we accept returns and exchanges. These are free for orders in Europe. For orders in the rest of the world, we ask you to pay the return and we will take care of the cost of sending out an exchange. Just log into your Asphalte account and we'll get that sorted.
Satisfied or your money back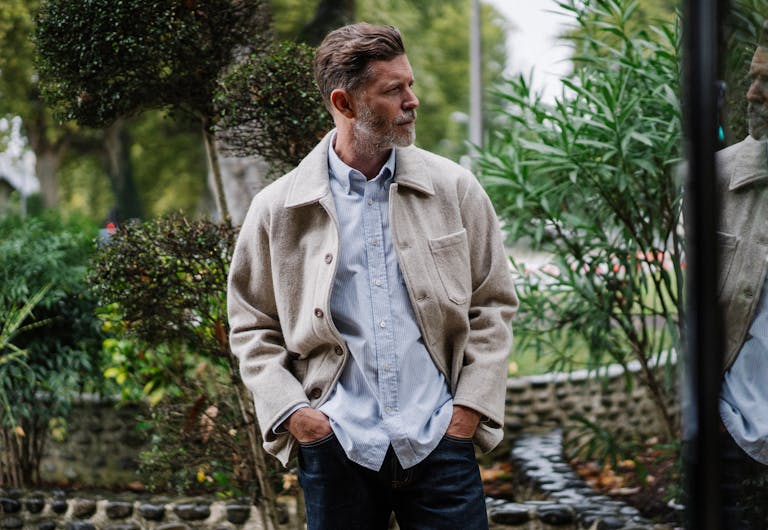 It costs nothing to try
If you ever change your mind or the product doesn't meet your expectations when you receive it, all you have to do is send it back unworn and we'll refund you. Easy.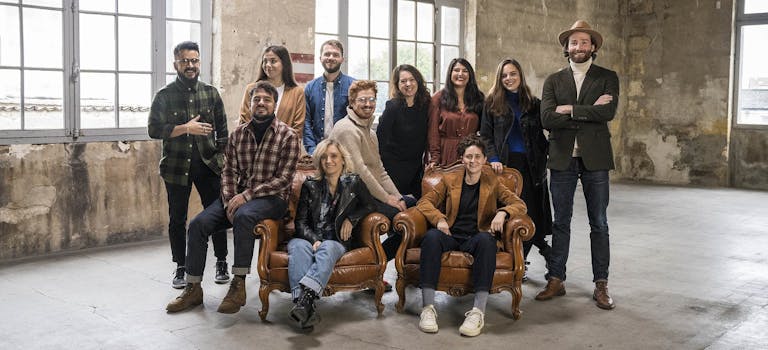 Four of us started Asphalte back in 2016. With a few years of experience in fashion under our belts, we wanted to make clothes, but not just any old clothes. Well-made clothes, designed to last, using great materials and made in good conditions. The guys we wanted to kit were our mates, who liked clothes but who weren't willing to go all out on a pair of jeans. We send them a survey to find out what they expected from a brand. Their answers were so enlightening that we opened the questionnaires up to everyone. Best decision we ever made.
Since then, you've been at the start of every clothes we make. We ask for your opinion on a product before we get busy with the design process, and that's the way forward for us.
We're not here to reinvent the wheel. We're here to make your wardrobe classics with the best materials and the best manufacturers. Above all, we're here to make things simple, stuff that you'll still be able to wear in ten years' time.
Over the last 4 years, we've gradually put together the dream team to make it happen on a larger scale. Today, there are 40 of us working to make your favourite clothes, in a quality that was once reserved for a handful of men.
We'd like to thank in particular all those who've helped make our Classic 
Shorts look good from every angle: