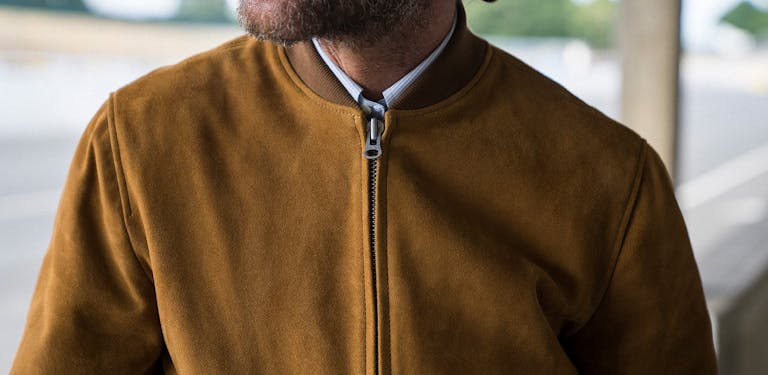 July 27, 2021
Care Guide for the Suede Bomber
A sharp-looking shape that belies a soft nature.
Just when you thought it was safe to go back in the water.
It's simple: as much as possible, avoid any contact with water. Suede likes water a bit too much for its own good and will soak up any moisture it comes into contact with. This can lead to marks and stains. But this is a jacket to be worn, not kept in a glass case, so here are a few guidelines you can follow to keep your jacket looking its best.
The best thing to do is to waterproof your Suede Bomber 2 to 3 times a year with a specific treatment for leather. Just a few sprays 20cm (8") away will do the trick. Too much or too close and you could leave a mark. 
You'll inevitably get caught in an unexpected downpour every now and again, but don't worry, it's not the end of the world. Once it's dried off you might see some darker specks left on the suede. This is because the "nap" – the tiny "hairs" that make the suede soft – has stuck together. Simply brush it out with a crepe brush, and you shouldn't have a problem.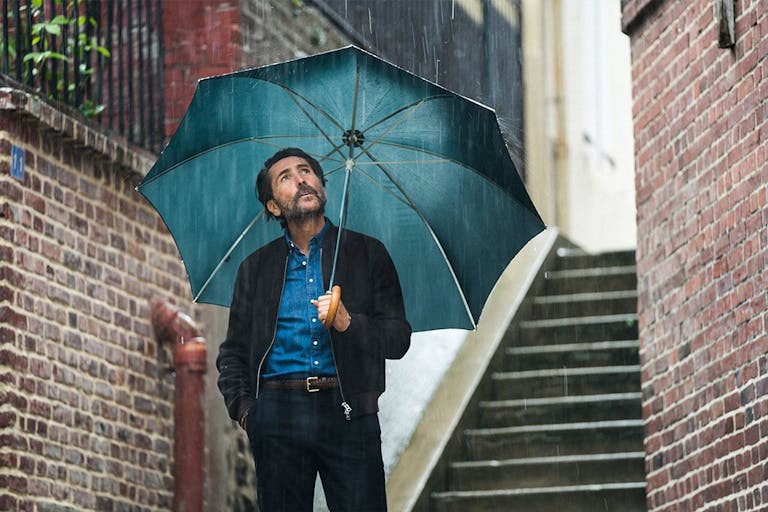 As for stains, resist the urge to treat them yourself. Using water or soap will only end up creating a bigger stain. If there's a mark you can't live with, take it to a leather specialist who will be able to help you. 
Above all, remember that suede is tough stuff, and only improves with age and wear. It's going to pick up marks and stains along the way, but try not to worry about it. Think of it as character building.
A Suede Bomber you've been wearing day-in, day-out for a year is always going to look better than a brand new one. And at the end of the day, simply put it back on a properly fitting hanger, and store it away from dust and direct sunlight.
That's it from us. We'll be back in touch in a couple of weeks to see how you're getting on. If you have any comments in the meantime please do share them, however minor –positive or negative – by getting in touch:  help@asphalte-paris.com
The Asphalte Team